Writing Stories Set in Imaginary Worlds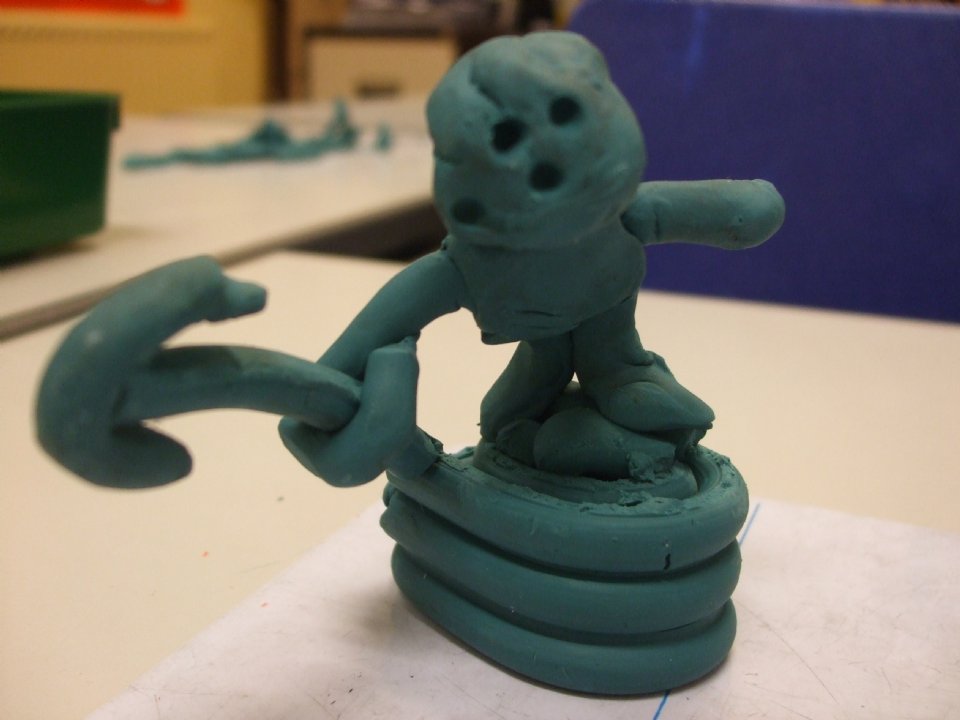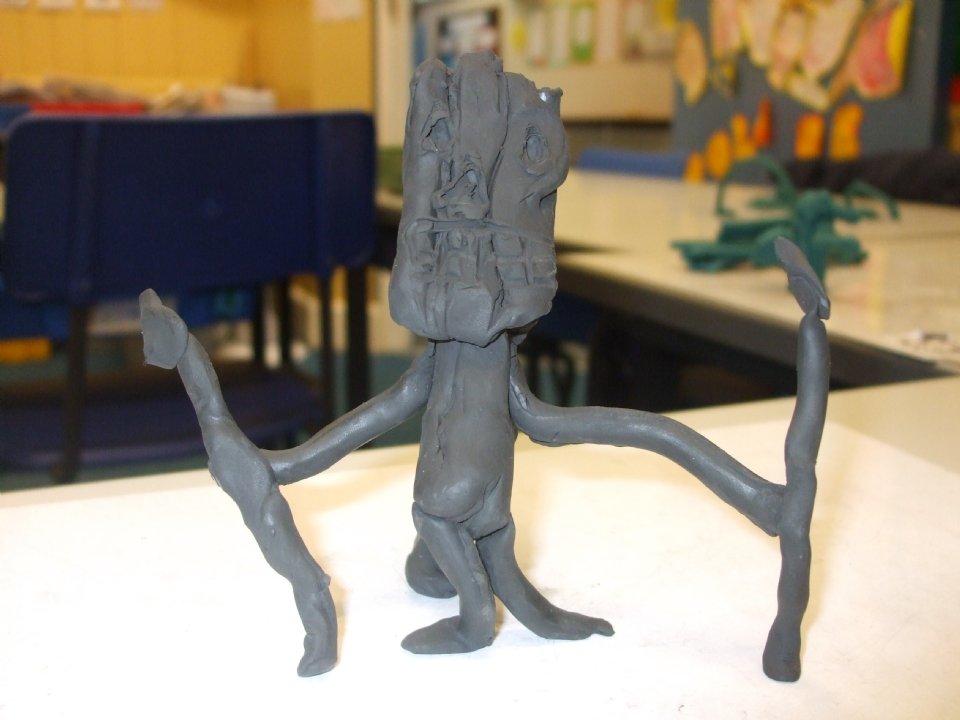 The children enjoyed working on writing stories in imaginary worlds. The main character in their stories was a dragon, a character they could have lots of adventures with.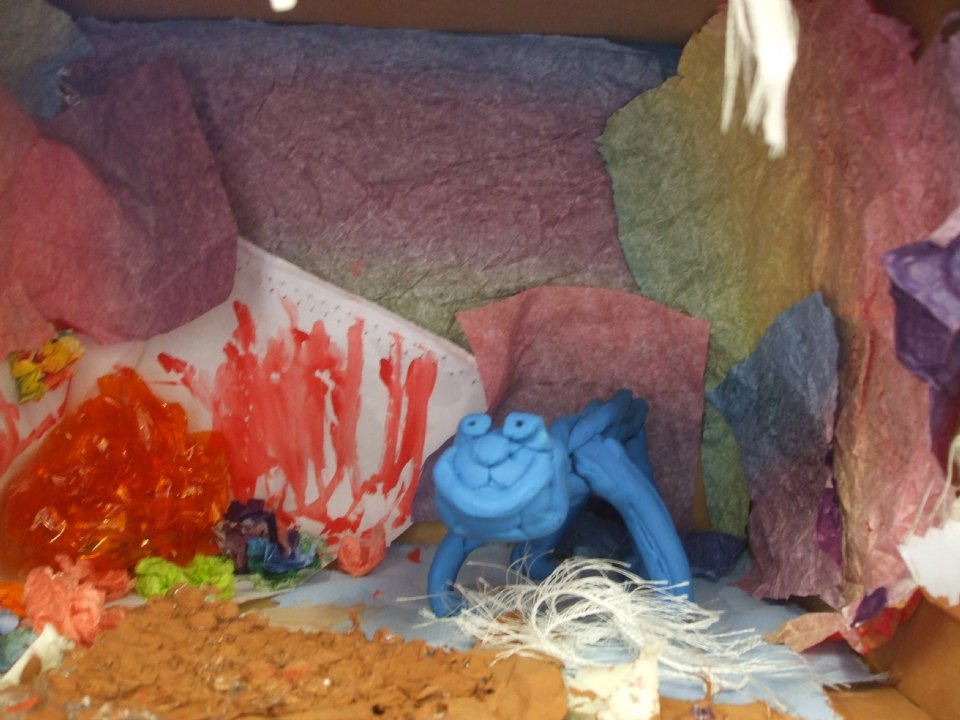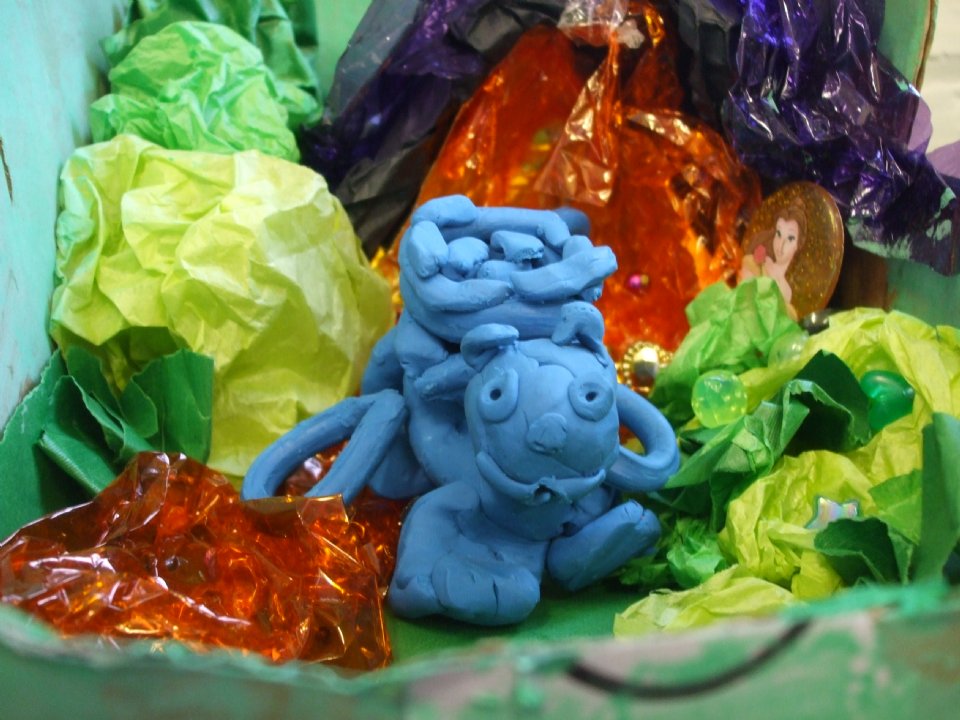 The children used role play and freeze frame to think about actions and feelings. They constructed their imaginary settings out of boxes and a mix of materials. There were volcanoes, jewel encrusted caves, ice caves and jungles.
They constructed their characters out of plasticine to help bring them to life.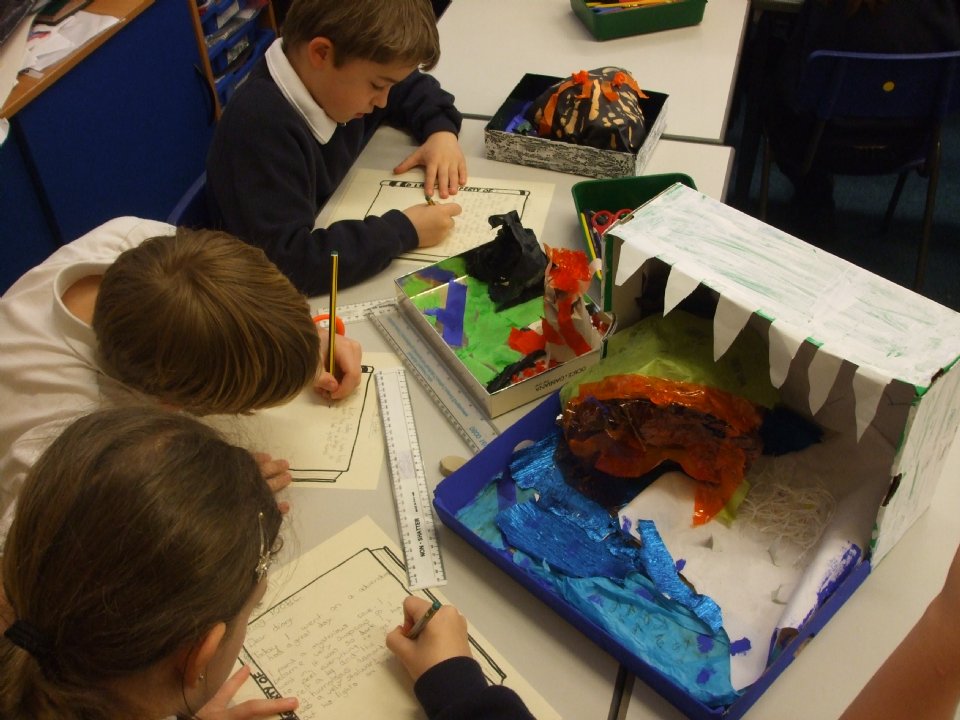 This all helped the children visualise their stories, which they went on to write.