Languages Day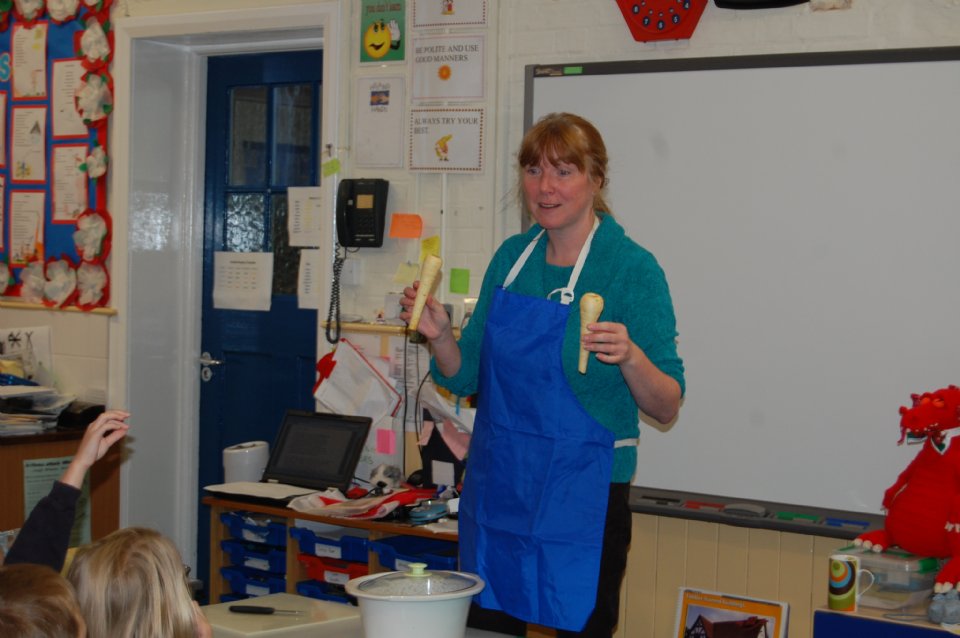 On Friday 21st October 2011, the Denver School had a very enjoyable Languages Day.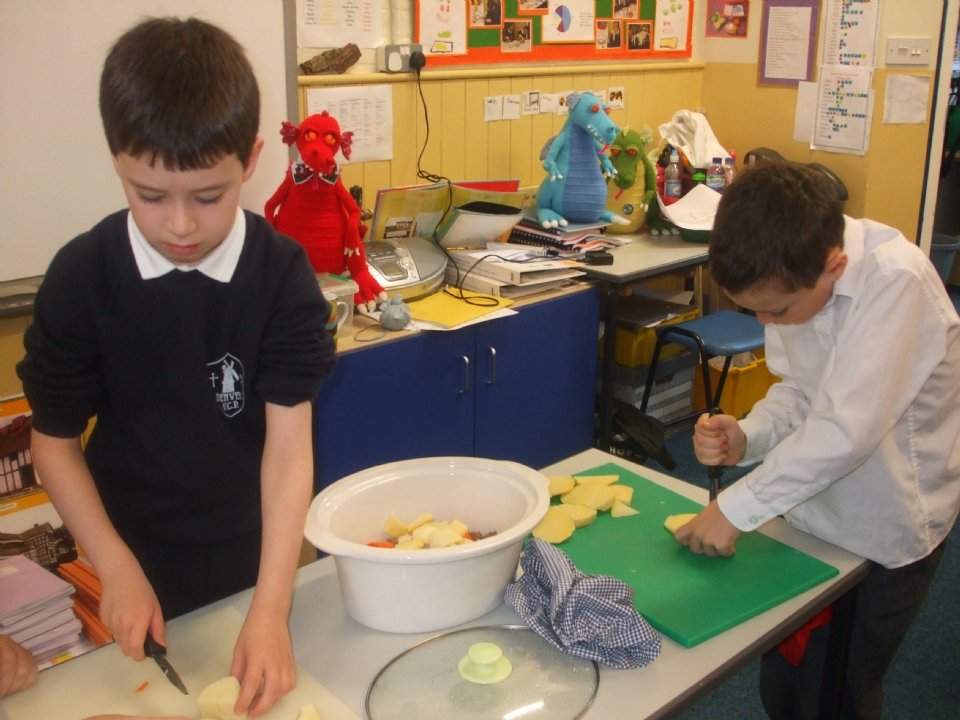 Class 3's morning started with a fantastic introduction to Welsh cuisine. The children made Cawl, the national dish of Wales. Cawl can be eaten in one bowl, though often the broth will be served first followed by the meat and vegetables. The children learnt that traditionally Cawl would be served to the men first, then the children and finally to the women. The children were able to sample this fine cuisine at the end of the day, along with Welsh cheese and Welsh cakes.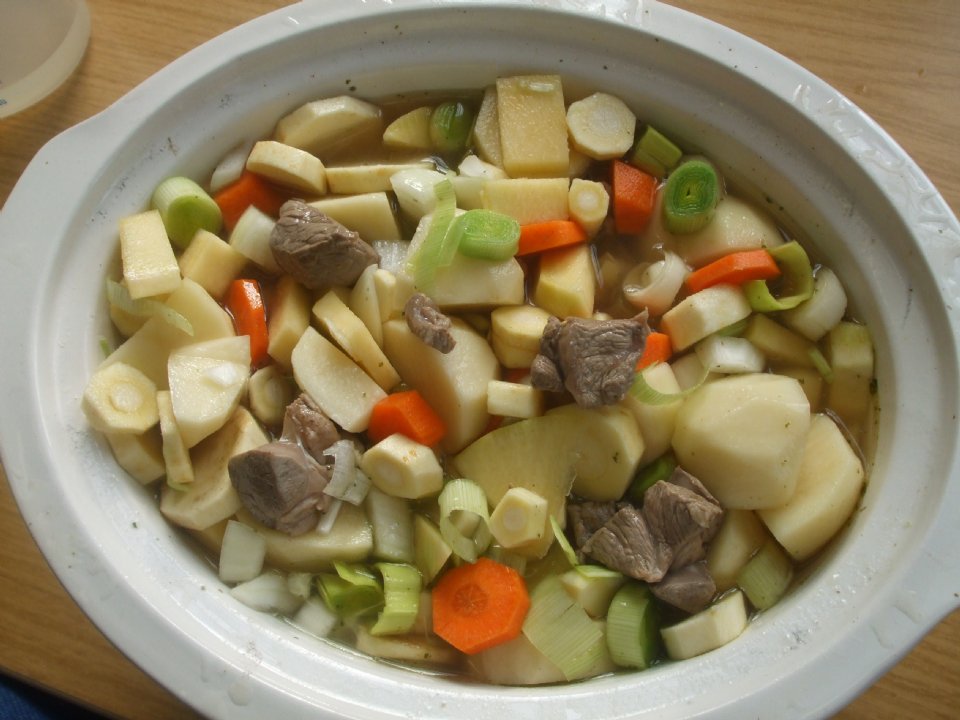 Mrs Free spoke passionately about Wales, teaching the children some Welsh vocabulary, sharing Welsh traditions with them and sharing a Welsh tale.
She brought three friends with her, three friendly Welsh dragons who the children welcomed into their classroom. She held a colouring competition and awarded prizes to the children.
Next, the children had a fun filled hour of German with Mrs Armstrong. This was an active session where the children learnt German vocabulary for the body, leading to the whole class, adults included, taking part in an energetic Kopf, Schultern, Knie und Fusse. The children quickly picked up the language.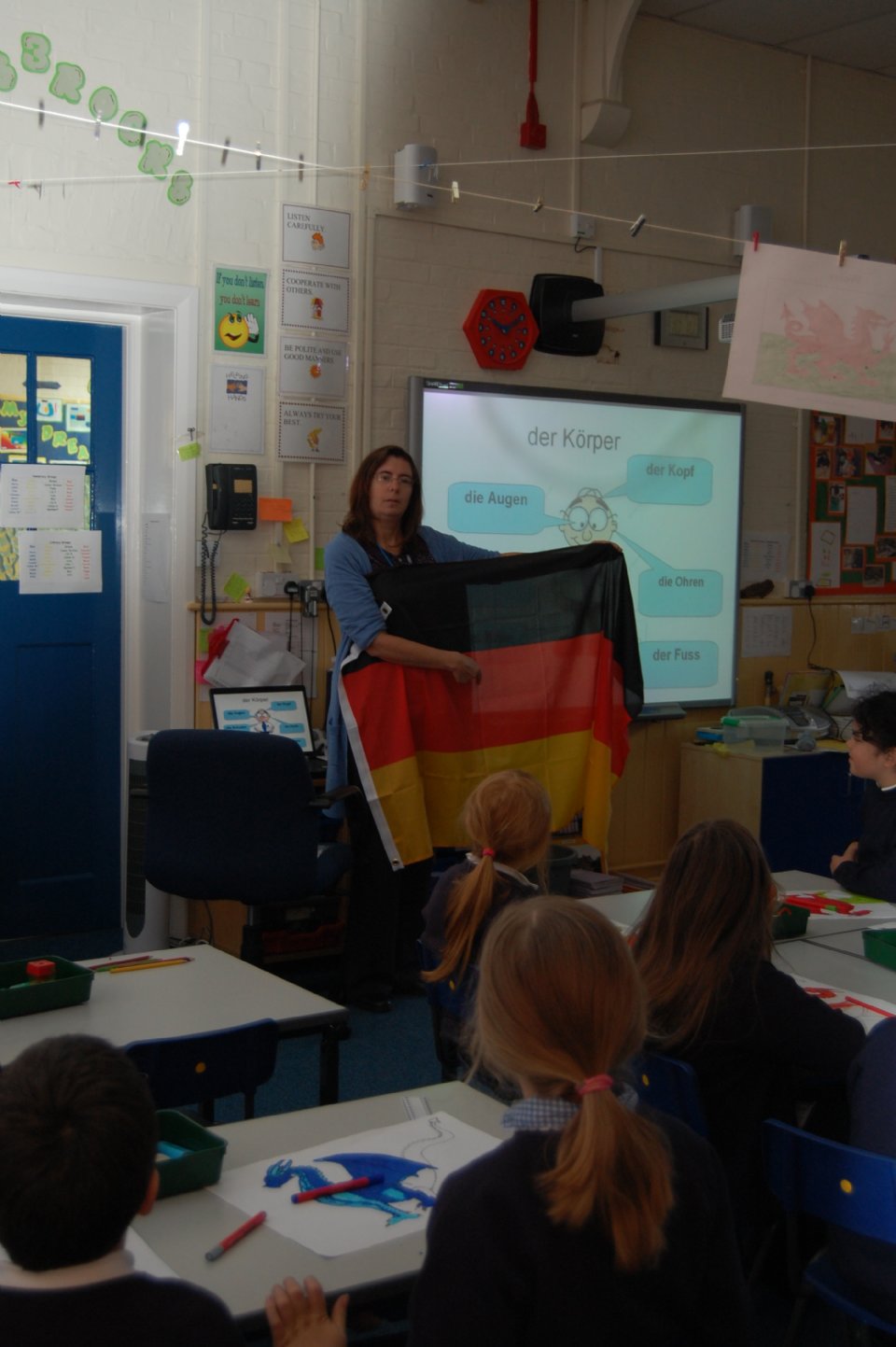 Whilst still in an energetic mode, the class went out into the playground to play some Spanish children's games. They enthusiastically played Cadeneta (a game where the children form chains and try to catch others), El panuelo (a game where the children try to get the handkerchief first), El relojito (a game where the children jump a spinning skipping rope) and futbol which speaks for itself.
Finally before lunch there was time for half an hour of Russian with Mrs King. Mrs King introduced the children to the Russian alphabet, Russian greetings and some Russian traditions. Associating the Russian word hello to Harry Potter enabled the children to remember it with ease and there was resounding chants of 'Privet'.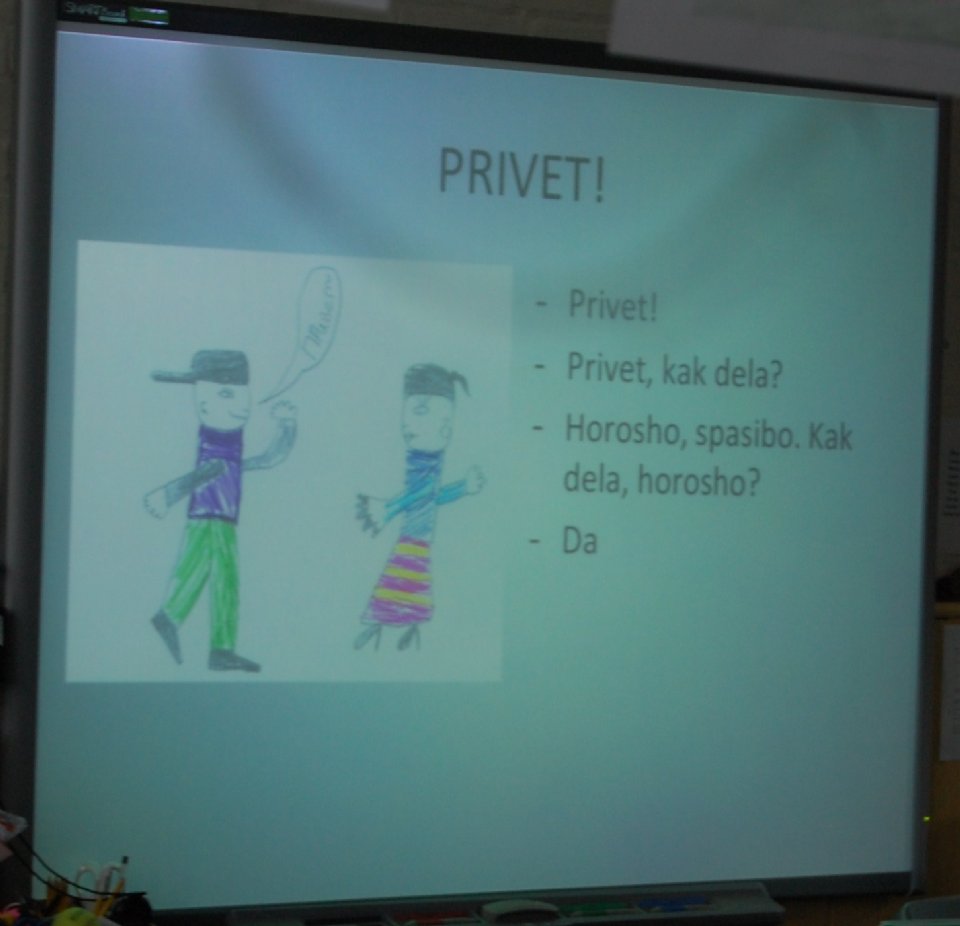 In the afternoon the class learnt Lithuanian vocabulary with Erika. They soon adopted the Lithunian word thank you, aciu, and said it with fervour. They also had the opportunity to look through Lithuanian children's books and they discovered that the word banana is exactly the same in Lithuanian.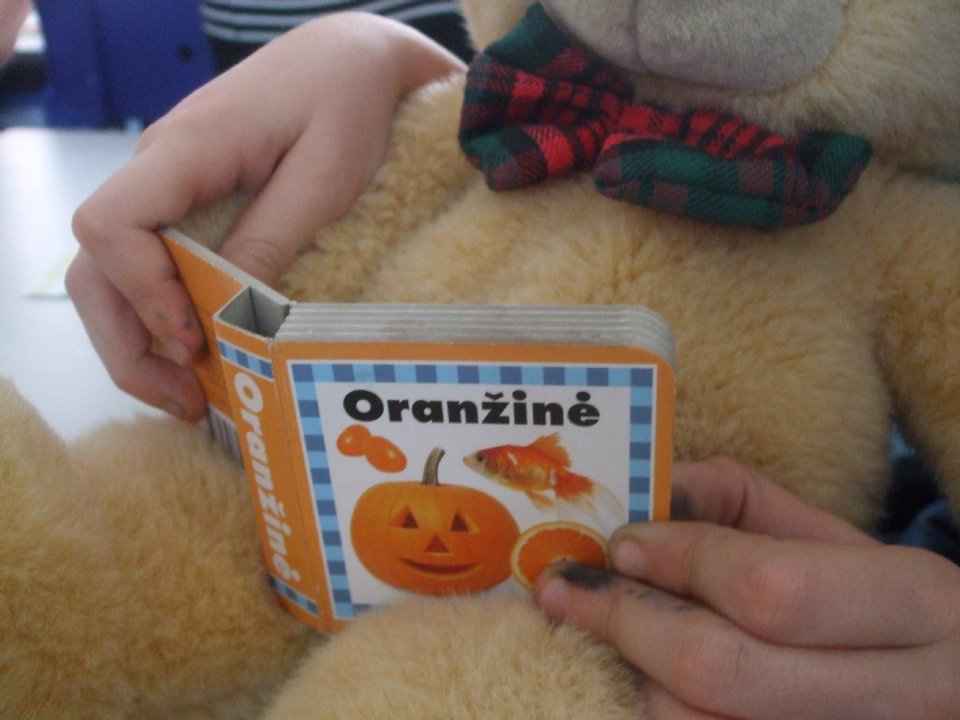 The last experience of the day was Spanish dancing. The children were taught the Spanish Flamenco. The children were fantastic, although the same could not be said about Mrs Nicholson, Miss Waters and Miss De Vanche dancing at the back. Finally, in assembly the children got to see a skilled Spanish dance performed.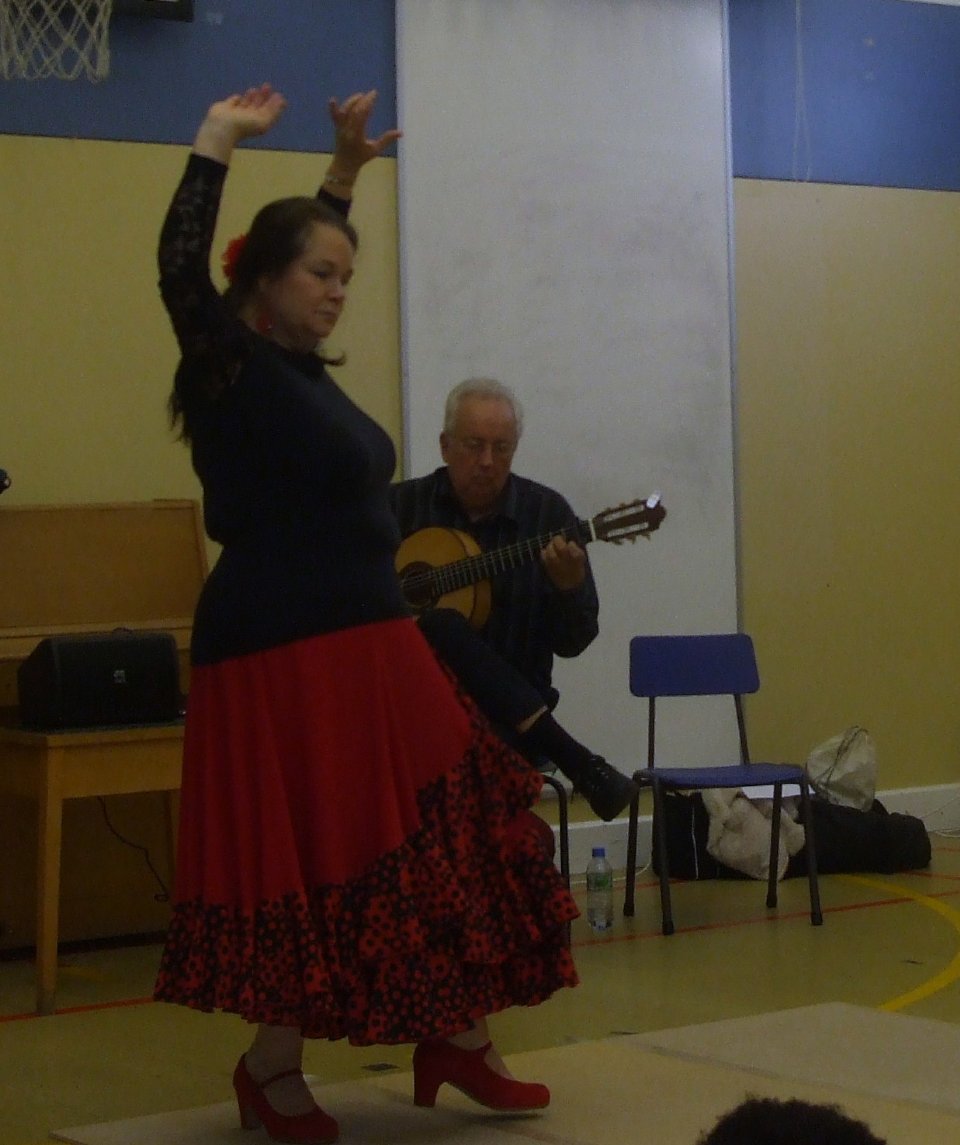 It would be fair to say that children and adults learnt lots of new things throughout the day.