Exploring the beginning of Advent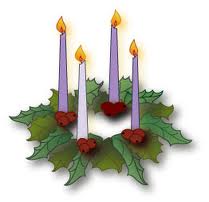 The children in Class 3 explored the beginning of Advent. They listened to how Gabriel the Archangel came to visit Mary and he said, "Mary, soon you will have a baby boy. He will be God's own Son and you are to name him Jesus". Next they discussed how Mary and Joseph prepared for their journey. They discussed how they and their families prepare for Christmas. Here are some of the children's ideas.
How we prepare for Christmas
Light a candle every Sunday from the first Sunday in December.
Getting ready for a family meal.
Read the Bible.
Put up the Christmas tree.
Write a Christmas list.
Open Advent calendars.
Buy presents.
Visit sick people.
Put up decorations.
Go to church.
Take part in Nativity performances.
Learn and sing carols.
Say prayers.
Clean up rooms.
Have parties.
Visit families.
Writing Christmas cards.
Shopping.
Make roast dinners.
Bake a cake.