Ancient Egyptian Day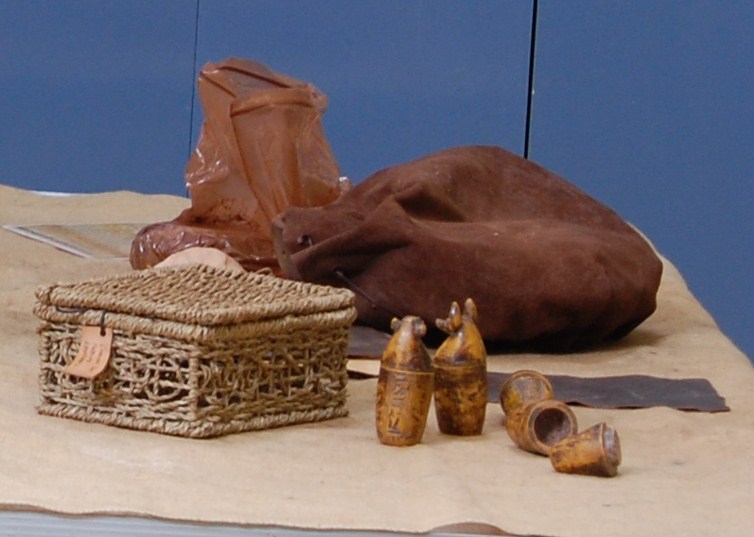 On the 18th May, Class 3 and 4 experienced life in Ancient Egypt, a fantastic event that was requested by the children in the School Council.
The school hall was transformed into an Ancient Egyptian market, where the children got the opportunity to make many Egyptian artefacts and experience the skills used in this era. They got to practise mummification, bread making, making scented cones, try hieroglyphic writin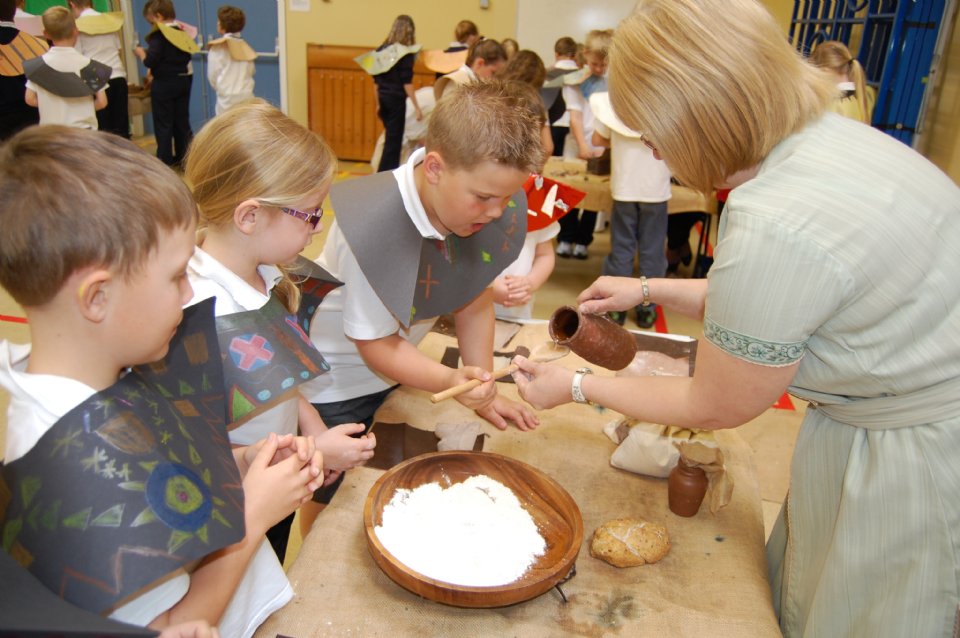 g on papyrus, making canopic jars, making dream beads, carving scarab beetles and making their own oil lamps using olives as fuel.
The market was a very lively place with guards being chosen and trained, rats infesting the market place and so much gossip going on all around. Queen Emily went around approving or on occasions disapproving the children's creations.
In the afternoon the Royal Court was set up and the food was prepared for the banquet. The children were given roles and tasks to complete which they executed with vigour. Dances and plays were performed whilst the banquet was served by the slaves. There was also a trial for the accused, where the pharaoh reached a verdict of guilty and as a result the accused was taken away and beheaded!
It was a superb day that the children will all remember. This is all thanks to History off the Page, the support from staff and volunteer parents, the children for their enthusiasm and of course the School Council for their initial suggestion. Mrs Nicholson would like to thank all those involved in making this an excellent experience.