sports Day 2014
Denver Primary School sports day was held on 4th July 2014.
The KS1 competition consisted of a carousel of assorted activities. Children took part
in a variety of races: Dressing Up, Hockey dribbling, skipping, egg & spoon, quoit on head, javelin throw and a water race.
The events were scored 1
st
, 2
nd
and 3
rd
for each of the events for the house team colours. The results were added to the KS2 results after their events at the end of the afternoon.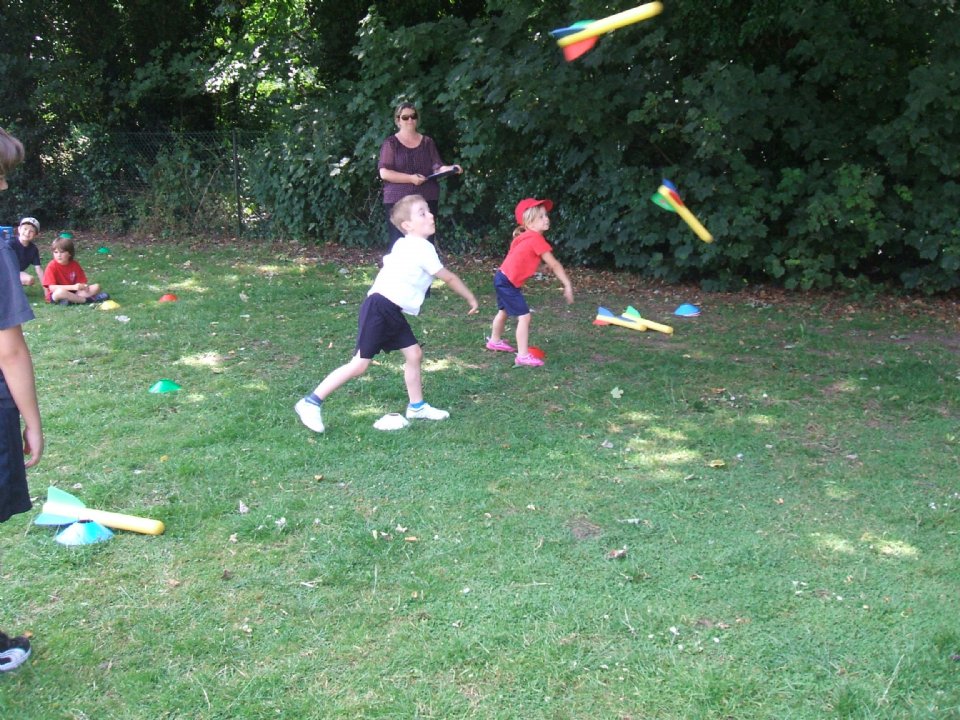 Key Stage 2 took part in more traditional races. There were separate races for boys and girls and different year groups. Again points were awarded for 1st 2nd and 3rd places in their team colours.
Events included flat races, skipping races, hurdles, bucket and ball, and javelin and tennis ball throw. The final race of the day was a team relay.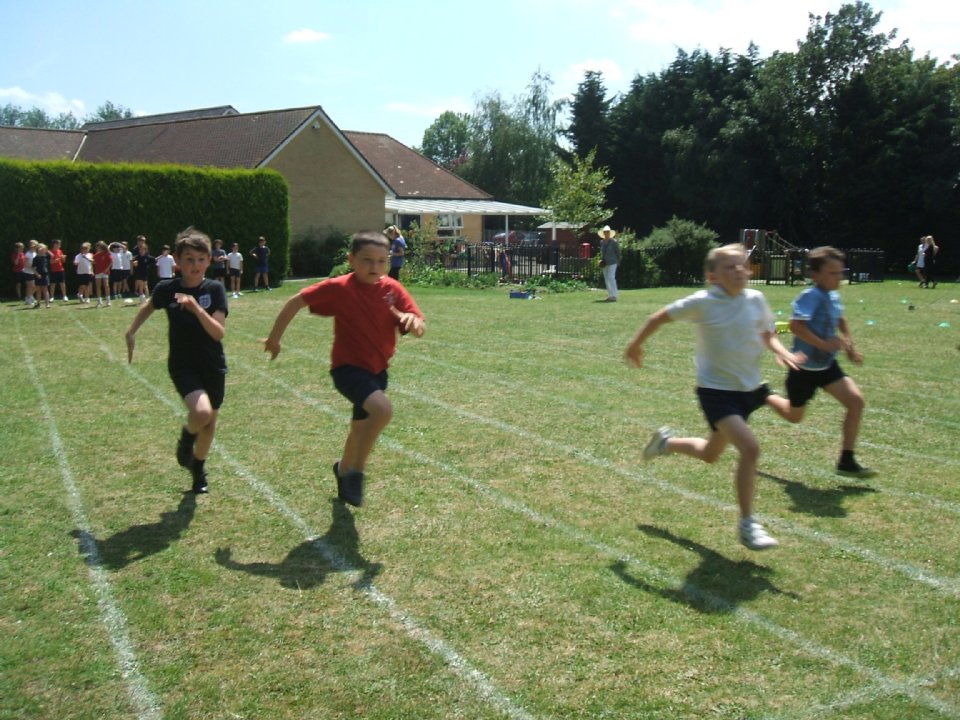 Red team were the ultimate winners with a score of 222 points to beat white and blue teams who came 2nd and 3rd respectively. Red team did the traditional lap of honour with great pride!
The weather was kind to us and everyone had a fabulous day!