World Book Day 2016
O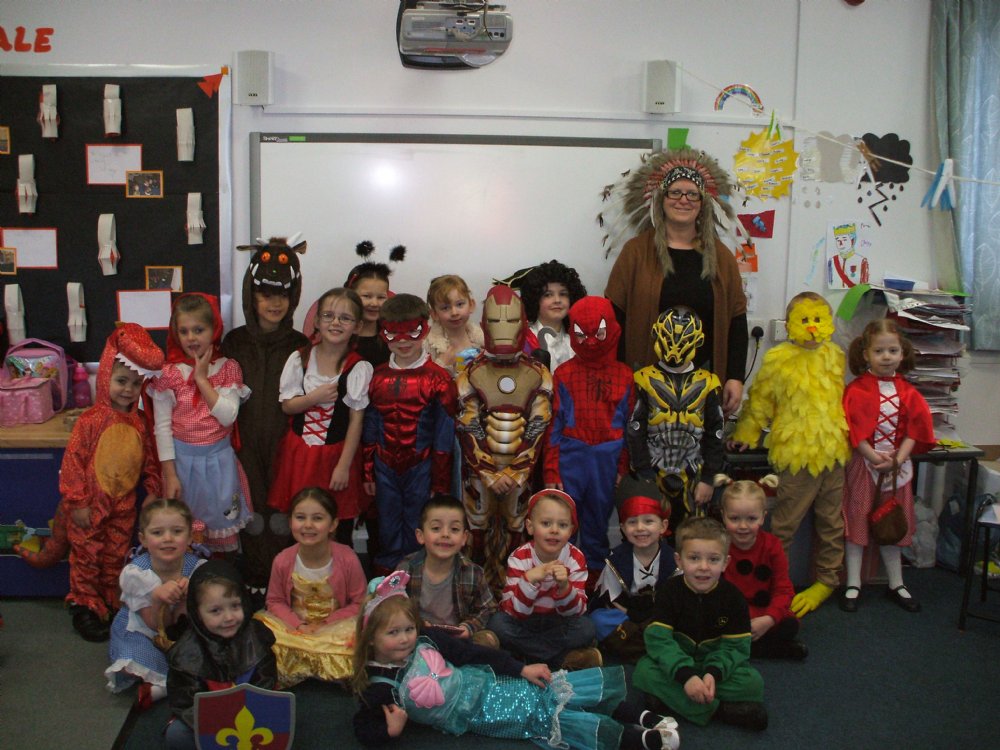 On the Thursday 3rd March 2016, Class 1 children celebrated the nineteenth year of World Book Day, a day where people celebrate authors, illustrators, books and the joy of reading by bringing in their favourite books from home. It was brilliant to see the children so enthused with their books and all the discussions that developed from this. We even had children acting out their own stories. Below you will see the story of the dinosaur and the knight.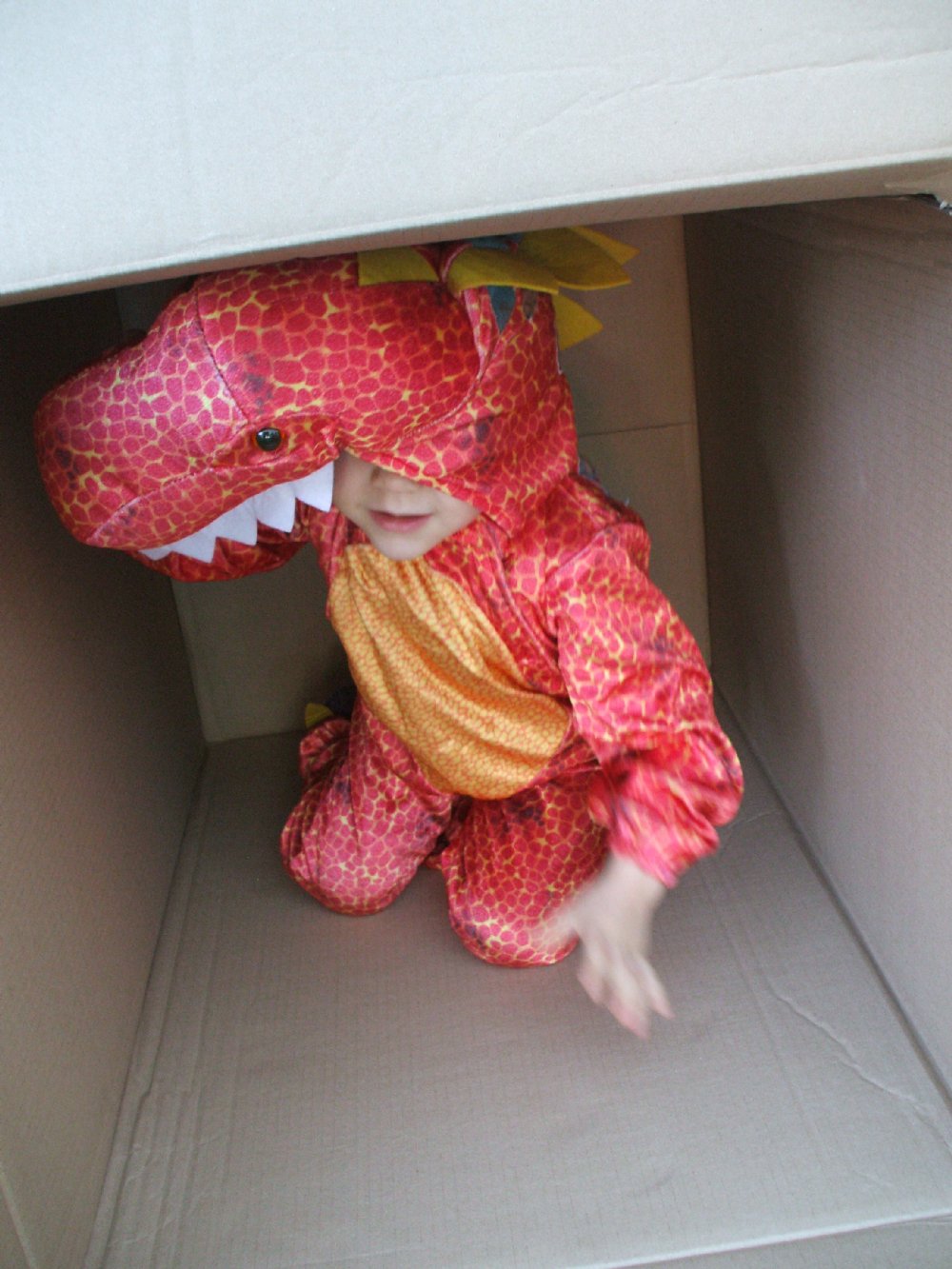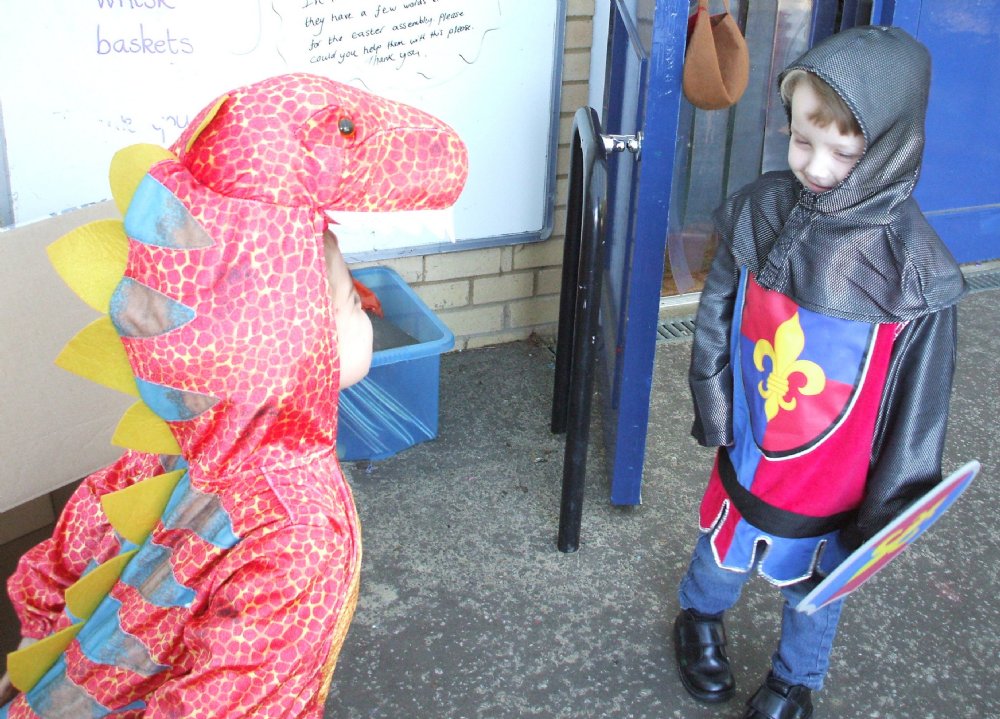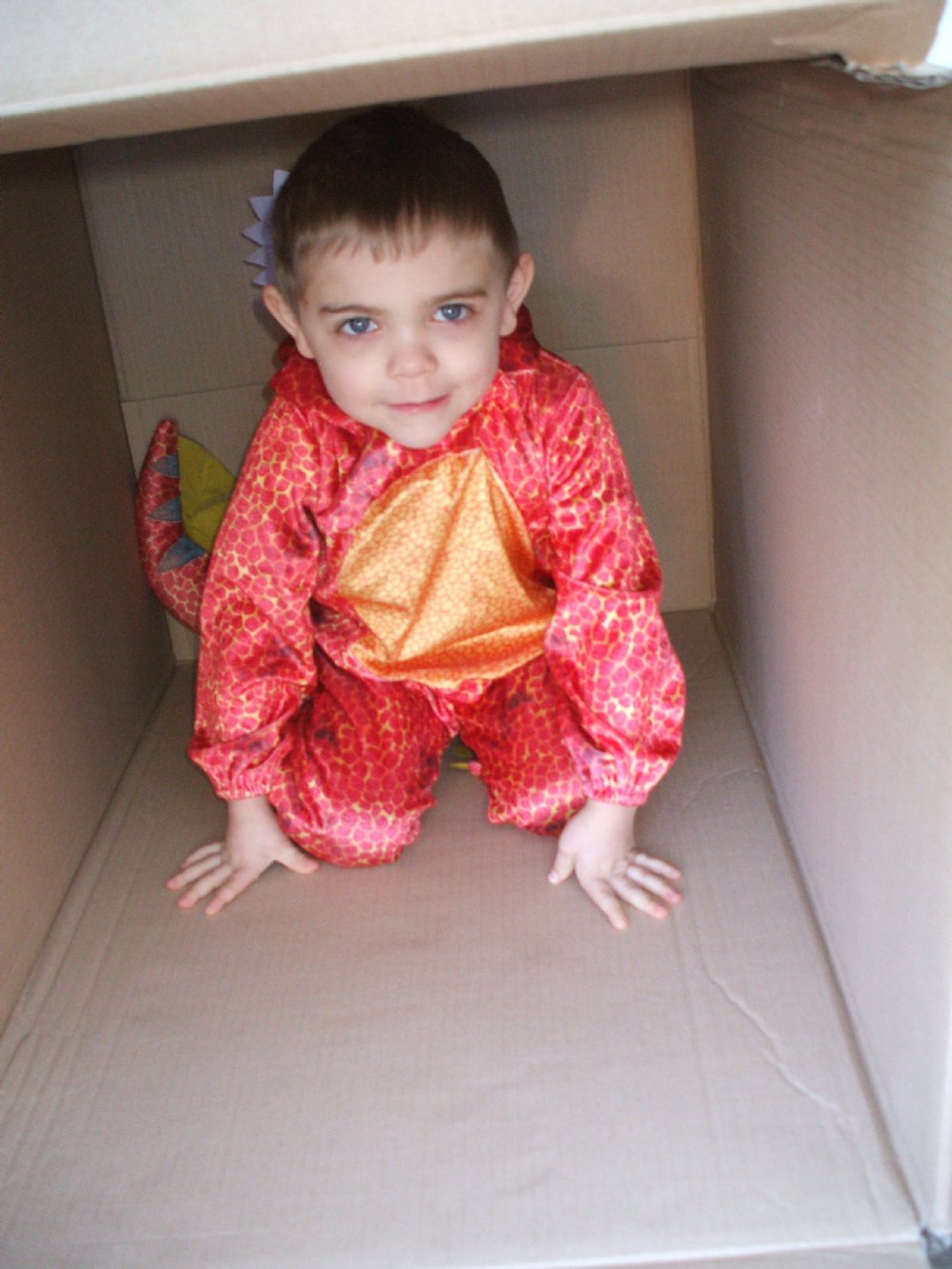 In the afternoon, half of the class went to visit the Class 4 children and half of the Class 4 children came into Class 1. This gave the children the opportunity to share their favourite books which was very successful.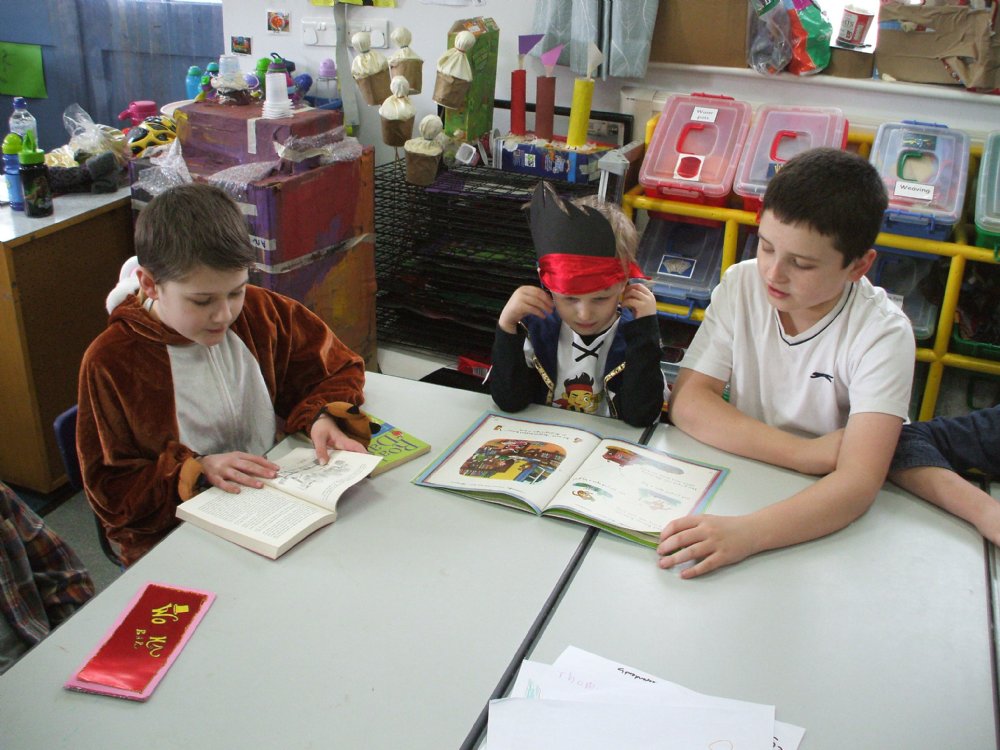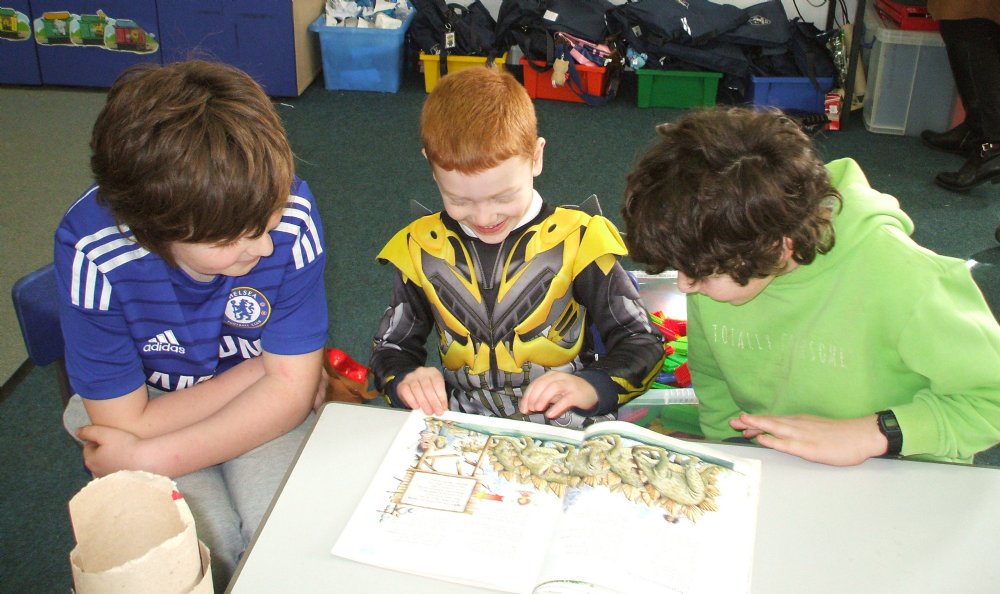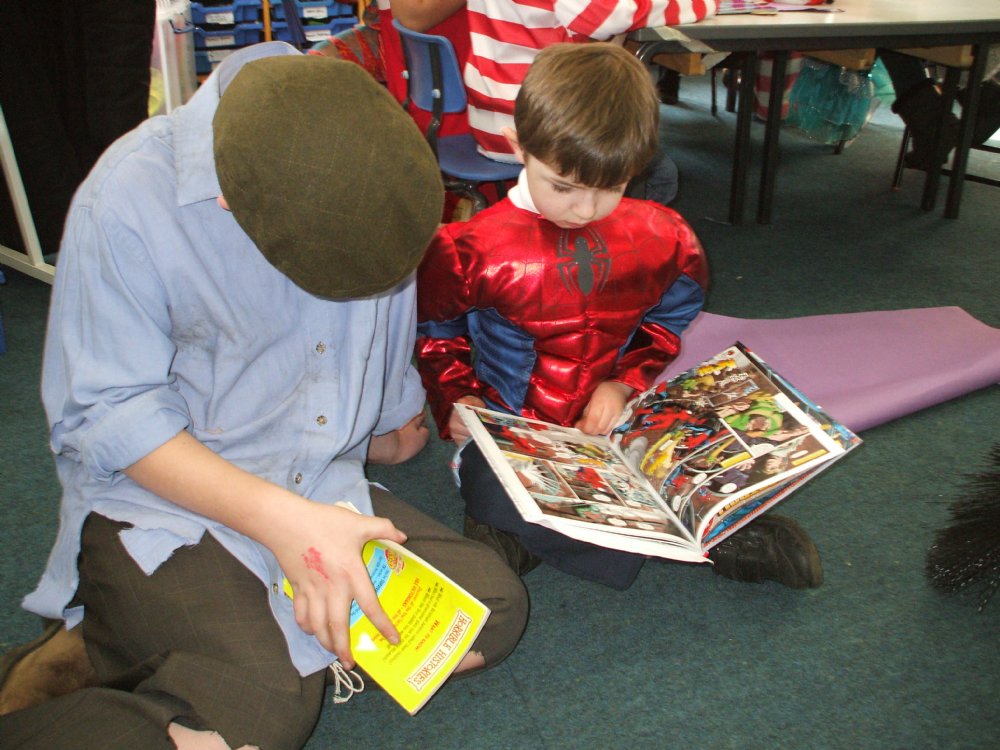 Finally there was a competition for the best dressed book character. In Class 1, Logan won the competition with his Chicken Licken costume.