World Book Day 2015
World Book Day 2015
On Thursday 5th March Denver School celebrated World Book Day. The children were asked to come to school dressed as a character from a book they enjoy and the costumes were absolutely fantastic. The teachers had the extremely difficult task of choosing one child from each class as a winner. Leo, from Class 1, won for his Highway Rat costume; Evan, from Class2, won for his Fantastic Mr Fox costume; Esmée, from Class 3, for her White Witch costume and finally Ellie, from Class 4, who came dressed as Mary Poppins. All four winners received a book voucher for their effort – well done!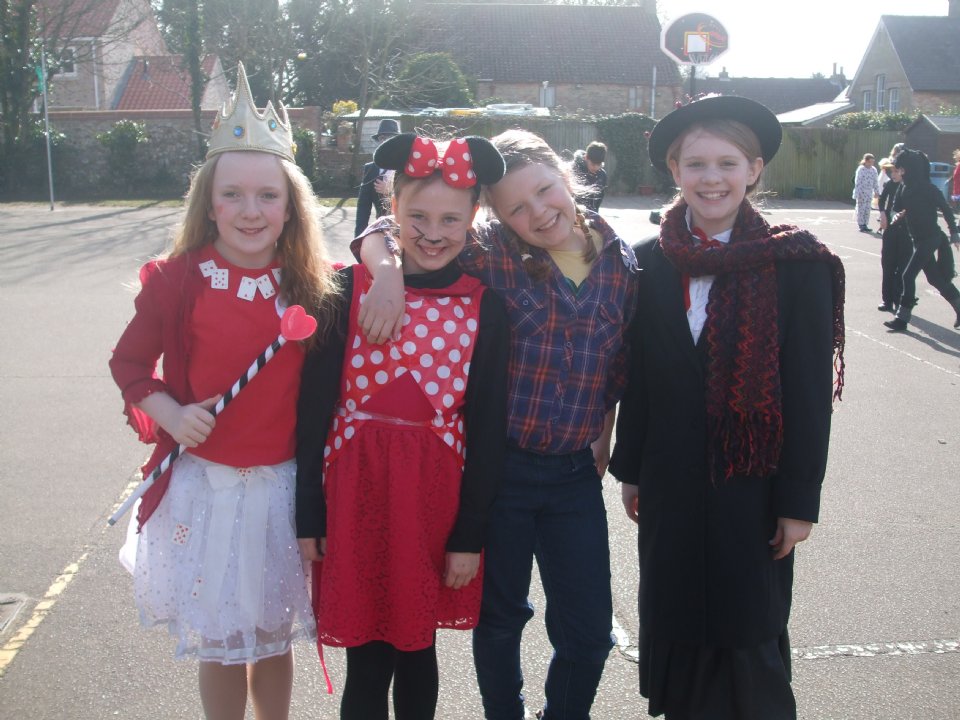 The children were also encouraged to bring in their favourite books to share with their classes. Class 1 and 3 spent some time together in the afternoon sharing stories together, as did Class2 and 4.
The children in KS2 were placed into mixed aged teams to participate in a book quiz to test their knowledge of a range of books. The first round was a picture round where they were presented with images of characters from books. The children were asked to name the book each was from for 1 point and a bonus point was given if they could name the authors. They children were then asked 20 questions all centred around different books. The results were extremely close, with only one point separating first and second place. The winning team (The 8 Avengers), scored an impressive 31 points and were rewarded with Easter eggs for their achievement. Well done!
At the end of the day all the children received a £1 World Book Day token to either put towards a book of their choice, or to purchase one of the special books produced for the event.
Once again World Book Day proved to be a great success and was enjoyed by all!