World Book Day
Thursday 5th March 2015 was World Book Day.
Children in the school were encouraged to dress up as a character from their favourite book. We had a diverse assortment of characters:, foxes, princesses, superheroes and fairy tale characters were among them.
The children in Class 2 all gave a brief talk about their book and character to the rest of the class.
In the afternoon Y1 children went to Class 4 to share their books with Y5 while Y6 pupils came to Class 2 so Y2 could share their books.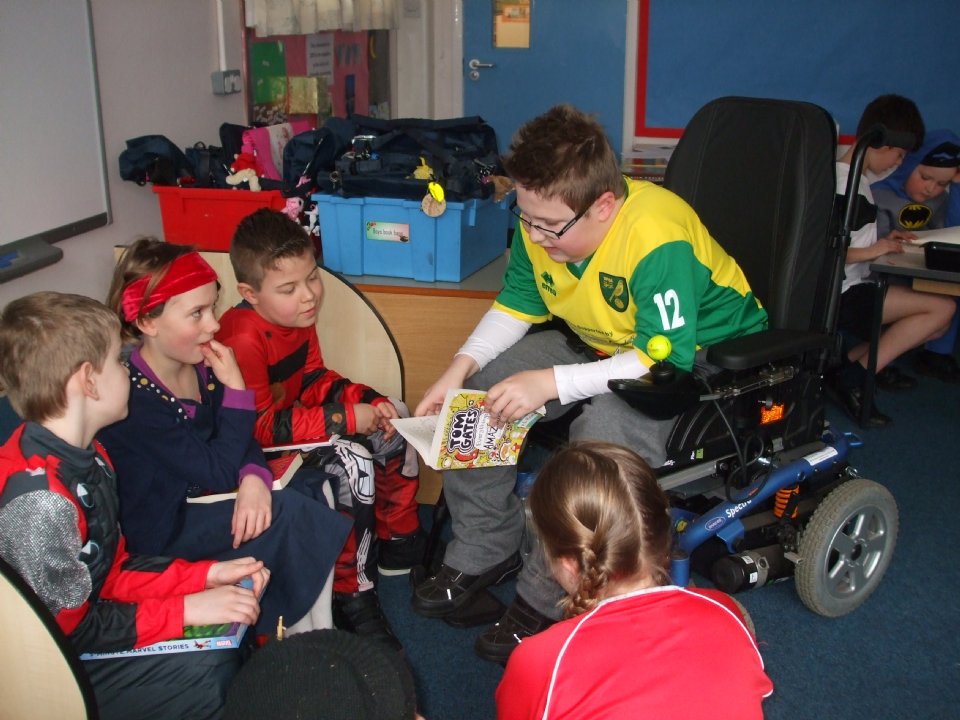 The children enjoyed the day and they were all given a £1.00 book voucher.
There was a competition for the best costume in each class. The winner in Class 2 as voted for by the children was Evan who was Fantastic Mr Fox.