Tri Golf Success at School Games Finals
This summer 2013 Norfolk staged its biggest mini-games event ever with over 2500 pupils from all over the region competing against each other. Class 3 pupils from our school got through to the county Tri-golf finals putting in an outstanding effort and achieved second place becoming silver medallists.
The children took part in eight events during the day and demonstrated great skill attaining the highest score possible for three of the events including "THE GRAND NATIONAL" where they had to "chip" the golf balls over hurdles over ever increasing distances.
The children all had great fun competing and also got an opportunity to watch other children competing in the Short Tennis championship before returning to school.
WELL DONE;
LILLIE THORPE, REBEKAH REDCAR, RACHAEL POLL, LILLIANNE FENN, NEVE COLLINS,
KEIRAN COX, ROBBIE HOSKINS, SCOTT LIPSCOMBE, MAX PIKE AND DANIEL STACEY.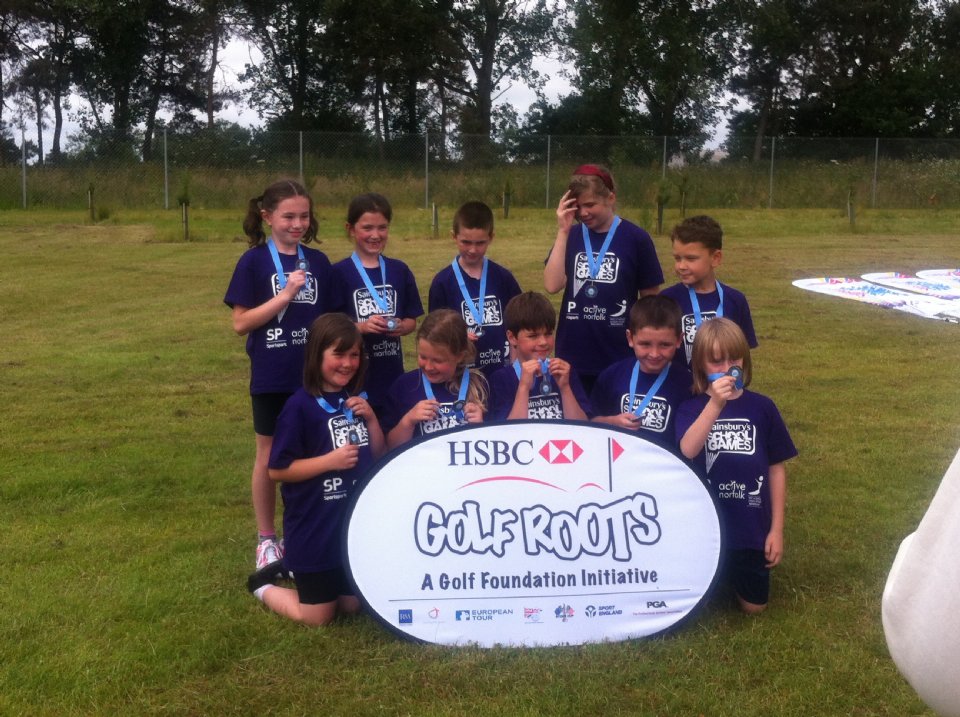 A FANTASTIC RESULT!