Road Safety 2014
On Tuesday 1st April 2014 the school was visited by Bethany and Benjamin Bear (and their helper!) They arrived at the school to talk to the children in Class 1 and Class 2 about road safety.
The children found out the importance of
strapping up
in their special seats and they put Benjamin into her seat and forgot to strap her up! The consequences when she fell out could have been disastrous, but fortunately Bethany had a soft head and all was well. The children realised that if it had been one of them falling, it could have been a very different outcome.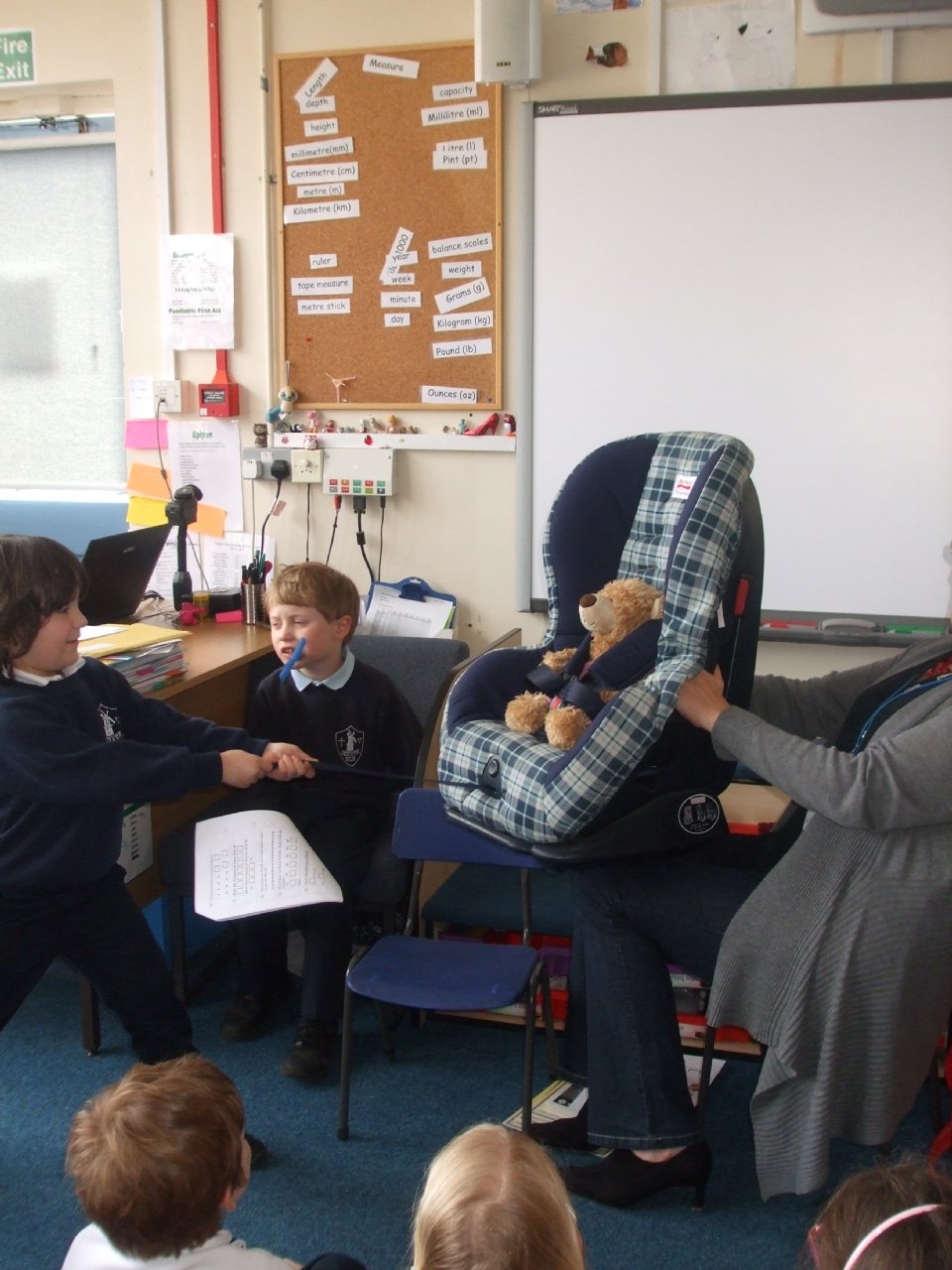 The children really enjoyed the day and learnt a lot about keeping safe on the roads. They also learned basic road safety and how important it was to keep to the inside and hold an adults hand when they are walking on the footpath and stopping before crossing the road.