Poems for Remembrance Day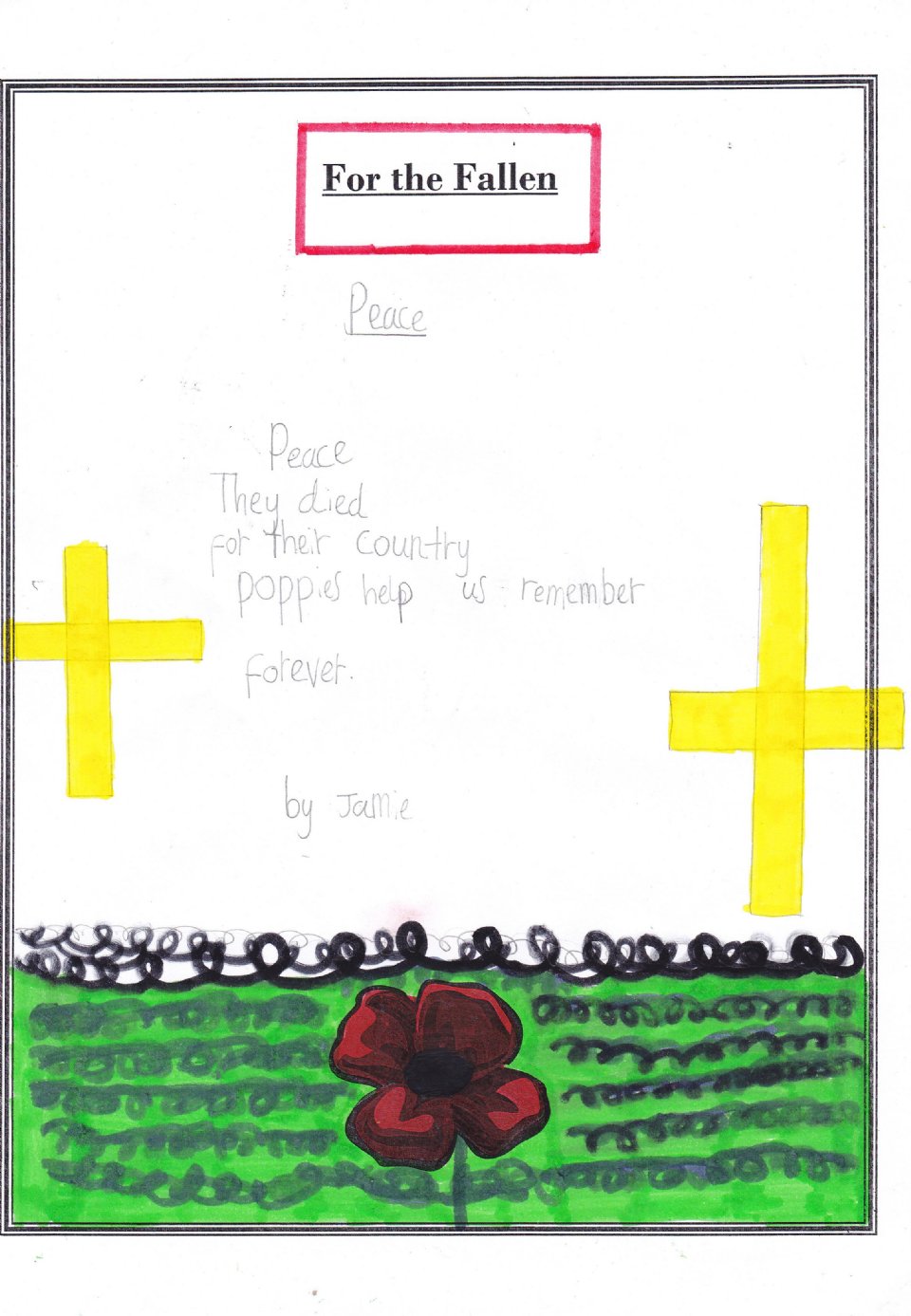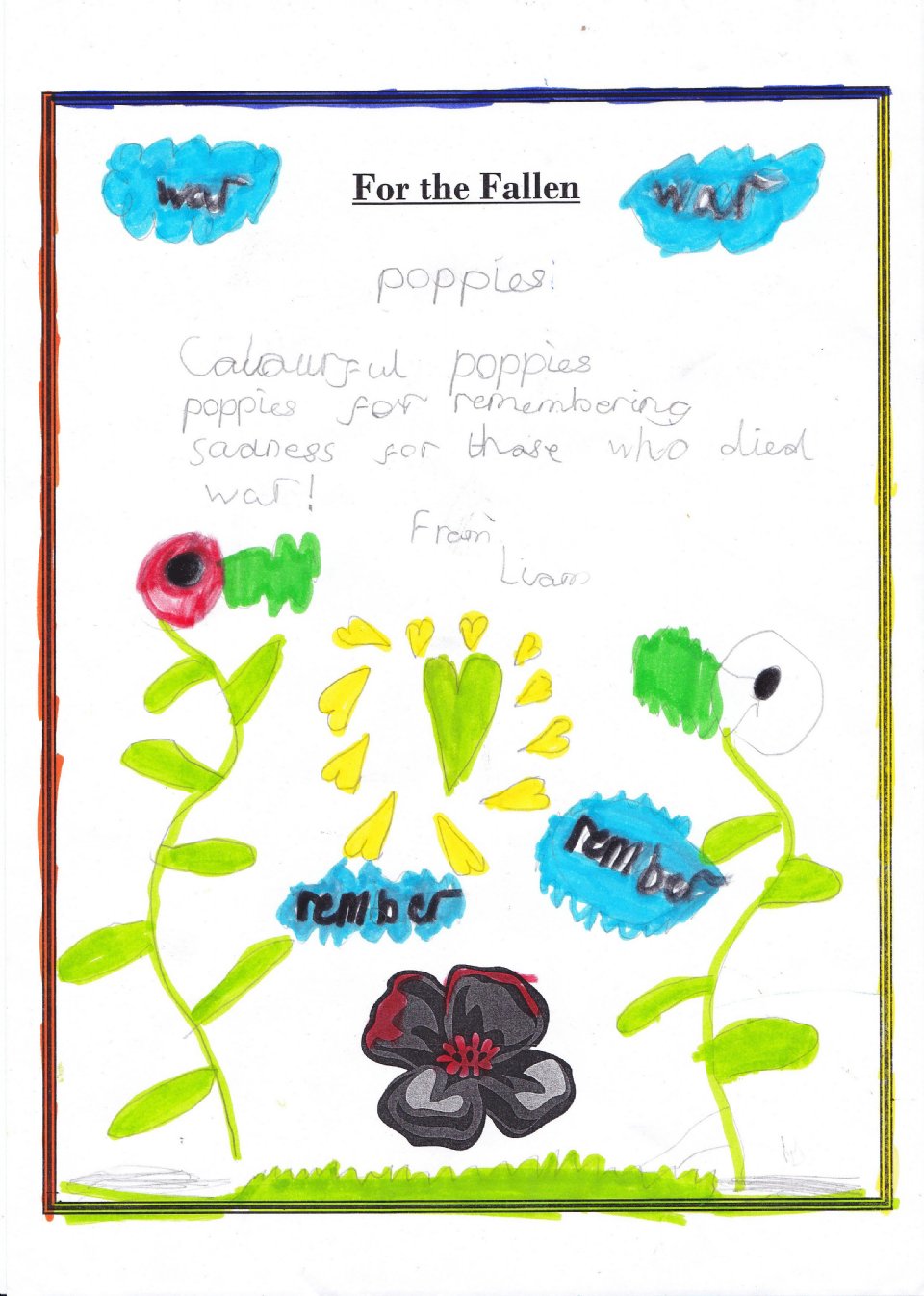 In Big Writing the children wrote poems to commemorate Remembrance Day for those soldiers who fought to protect others.
Poppies
Poppies
Beautiful flowers
Remembering wars from long ago
Sadness from war
Silence.
by Harry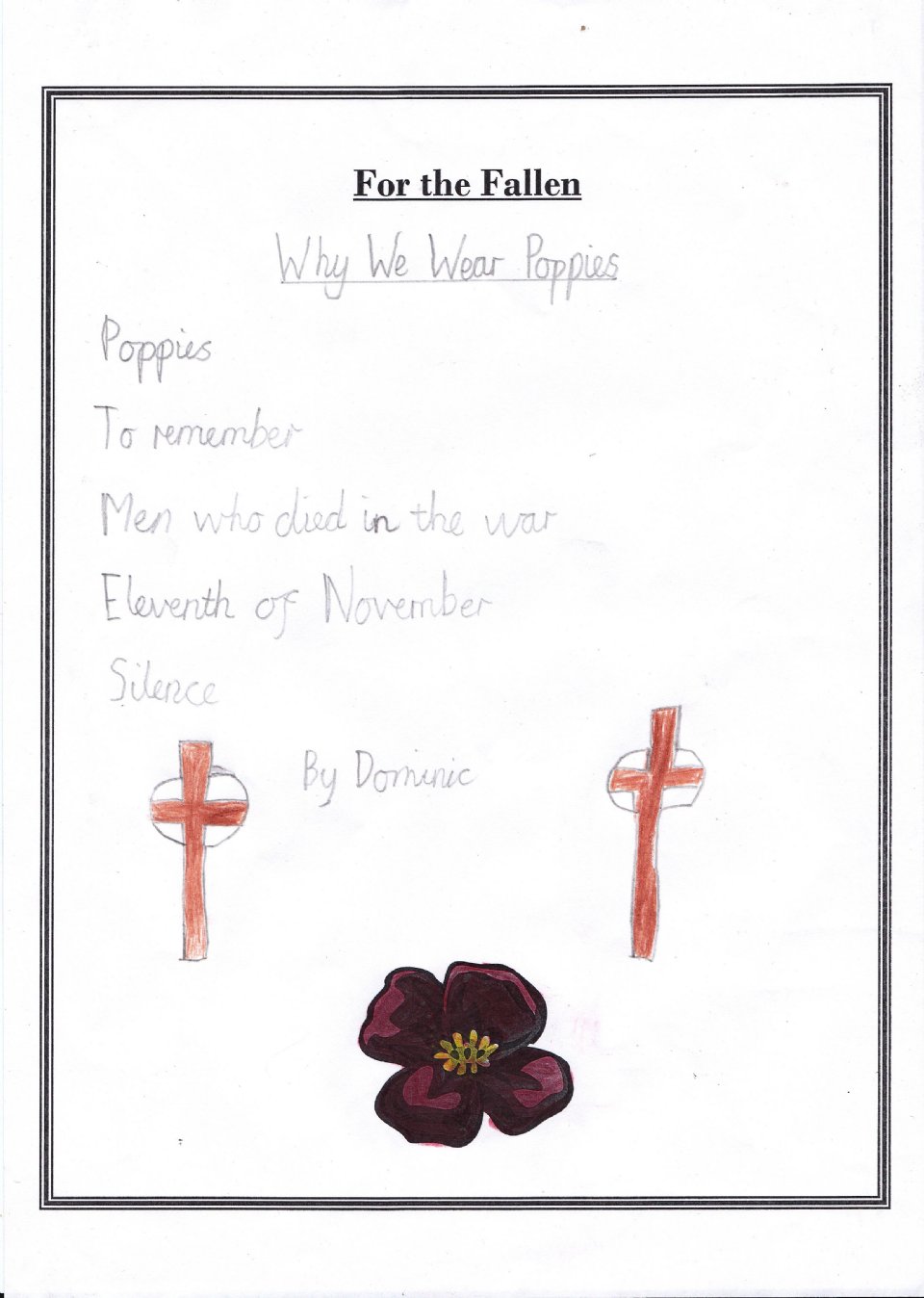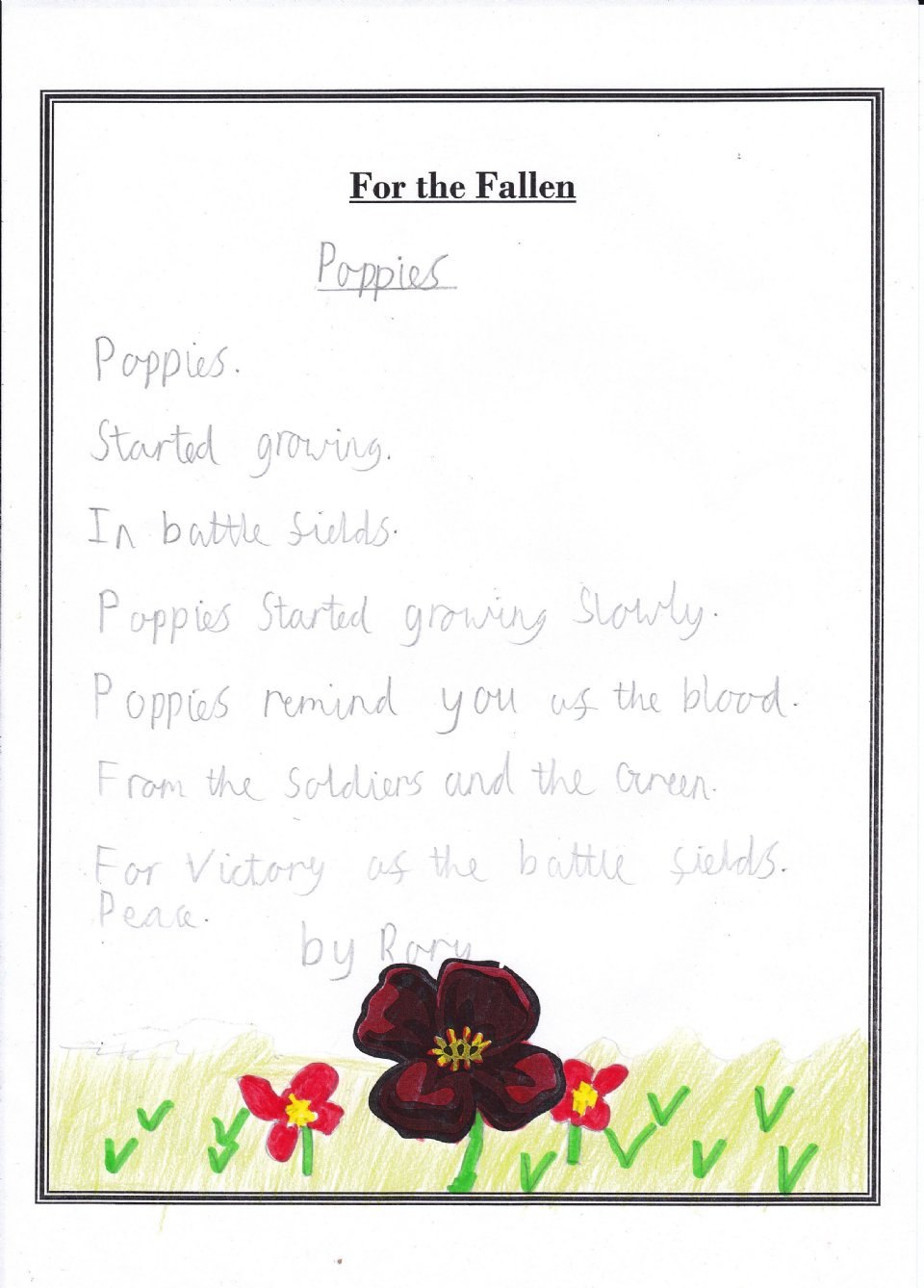 Poppies
Poppy
Poppy fields
Remembering sad things
Blowing in the wind
Thank you.
by Connor B