Music Festival 2014
CLUSTER MUSIC FESTIVAL
The annual cluster music festival took place at Nelson Academy on 10th June 2014. This year's theme was the seaside!
The event was held over two days, with several cluster schools attending on both days. The event was led by Derek Pace who truly engaged all the children
All the schools that took part learnt two songs to sing together and also sang one of them in a round.
Derek Pace sings his heart out!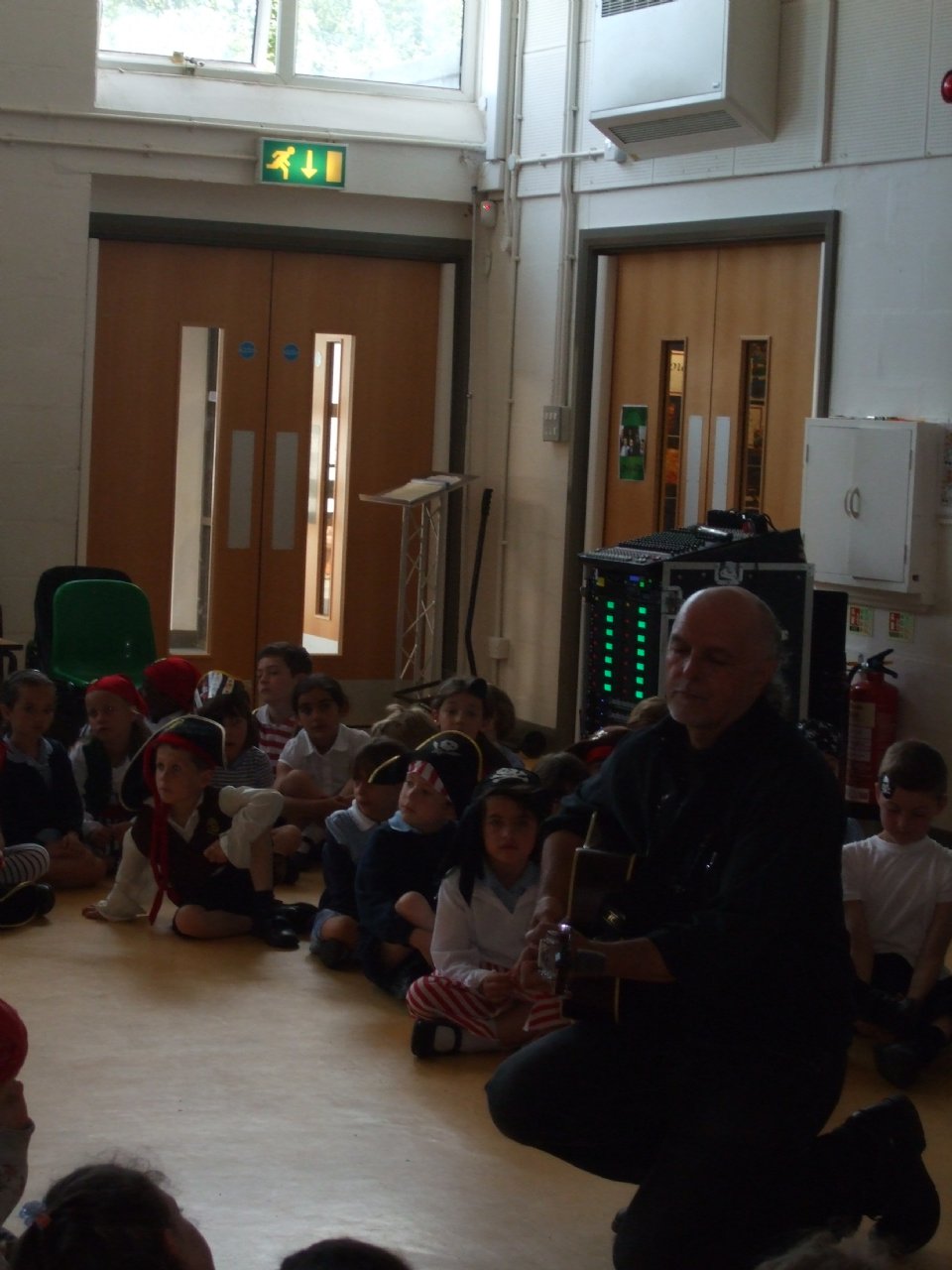 Children in Years 1 & 2 from Denver have been practising hard on their song about Pirates with the help of Miss Feeney. They dressed up as pirates and put actions into their performance.