Football Coaching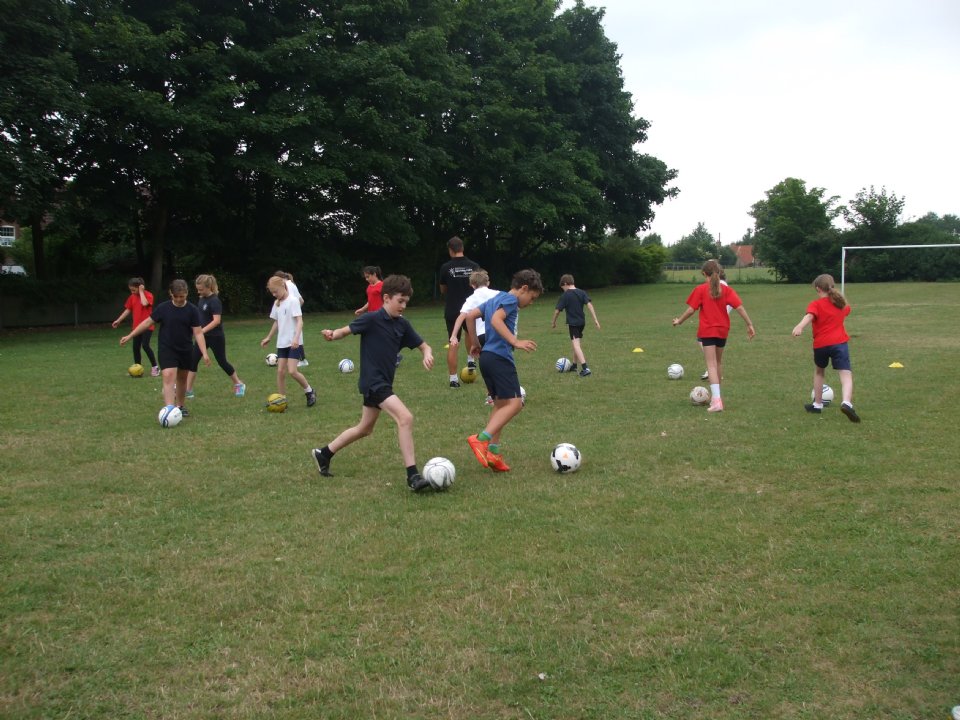 On 15th July 2015 Lee Wicks, a representative from Community Sports Foundation, came into school to lead some football coaching sessions.
Community Sports Foundation is linked with the Premiership football team, Norwich City. Many of the children are supporters of Norwich City, which added to their enjoyment.
Lee delivered a session to each class and worked on basic dribbling skills, teamwork, passing, spacial awareness and shooting. The children enjoyed their sessions, and many, who have never played any football before, said that they would like to take it up!