Donate a Tin Event
Throughout the spring term we have been engaging with Bishop Stephen's (Bishop of Ely) Lent Challenge. The theme this year is 'The Five Marks of Mission', also known as the '5 Ts': Tell, Teach, Tend, Transform and Treasure.
To address the 'Tend' part of the challenge (tending for those in need and looking after themselves and others) we asked the children to take part in a 'donate a tin' event. We asked that they bring in a tin, or a non-perishable item, which would then be donated to the local foodbank.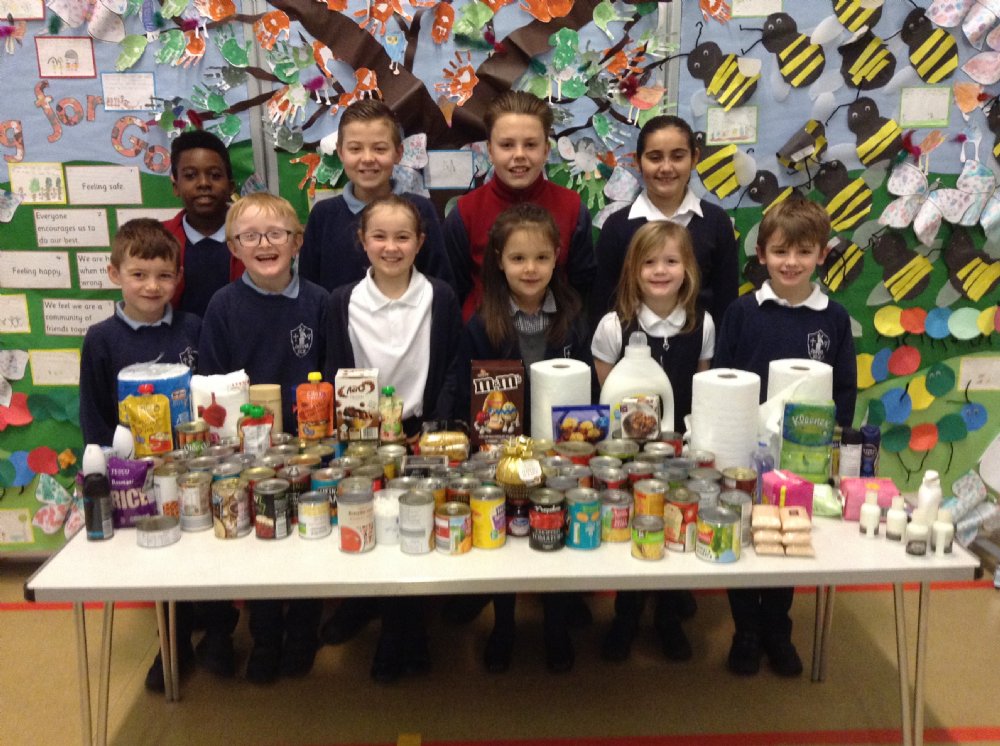 We had a fantastic response, as can be seen in the photograph. Thank you to all those who donated an item.