Cluster Football 2014
CLUSTER FOOTBALL TOURNAMENT
Denver football team competed in a large schools cluster tournament at Hillcrest Primary School on Friday 7th March 2014.
Five schools participated: Shouldham, Hillcrest, Denver, Upwell and Nelson Academy.
Denver played 4 matches, winning one against Upwell 3 – 1, with Gabriel scoring two goals and Liam scoring the third. They drew 1 -1 against Shouldham, again with Gabriel scoring the goal.
They lost the other two matches against Hillcrest and Neslon Academy by 1 goal to 0 on both occasions. They have enjoyed the season and have represented the school with pride.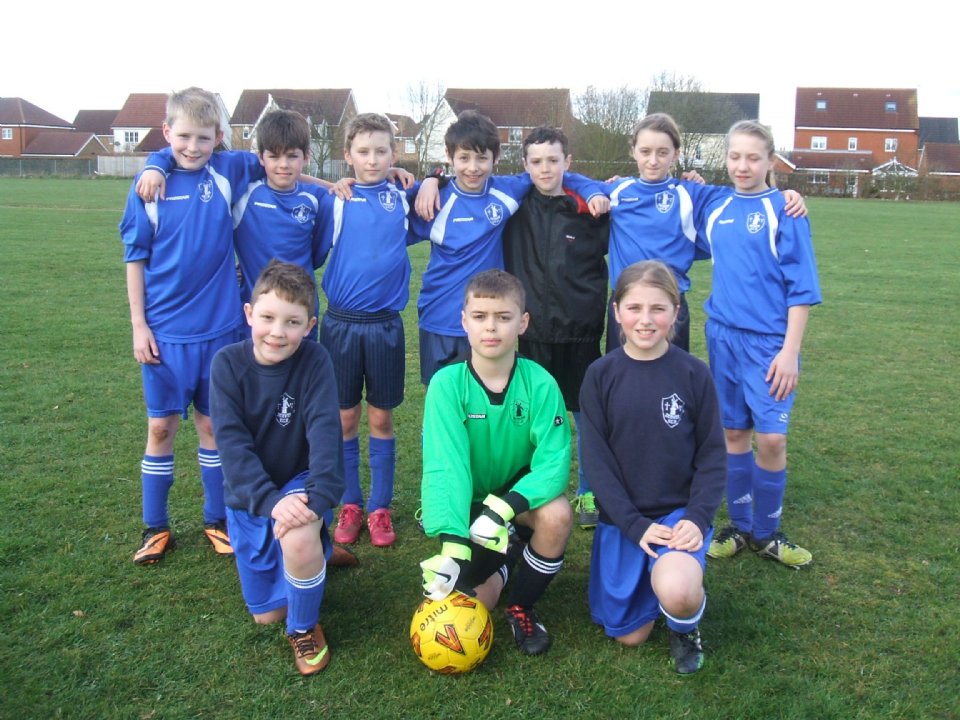 Back Row: Liam, Max, Lewis, Gabriel, Connor, Elyssia, Charley
Front Row: Jack, Dominic, Lily