Class 3 trip to Duxford 2013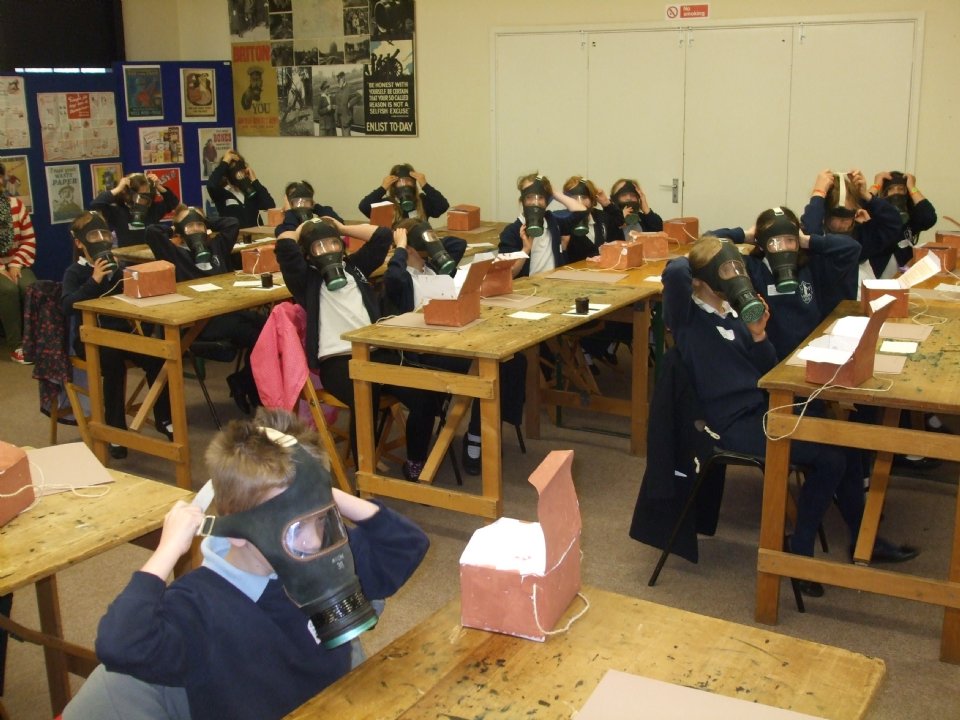 Class 3 spent the day at the Air Museum and had a great time.
Our class took part in a Second World War classroom experience
where we had to practise our handwriting using pen and ink,
which some people found very messy. We had to practise our
diction, had spellings to learn and comprehension.
We had to rehearse putting on our gas masks when the alarm
went off. We had to make sure we were always ready.
We also had to practise what to do if an incendiary bomb hit
the classroom. Daniel pumped the water while Eliza directed the
water onto the flames. Kitty and Talia carefully disposed of the
bomb in a sand bucket. These children were then given the task
of being water and sand monitors.
At the end of the lesson we had to sing 'God Save the King'.
The children also visited the Land Warfare Hall where they saw
tanks and vehicles in dramatic settings. Many of the children
had a chance to enter some of the planes such as Concorde.
It was an exciting and tiring day.