2014 Trip to Gressenhall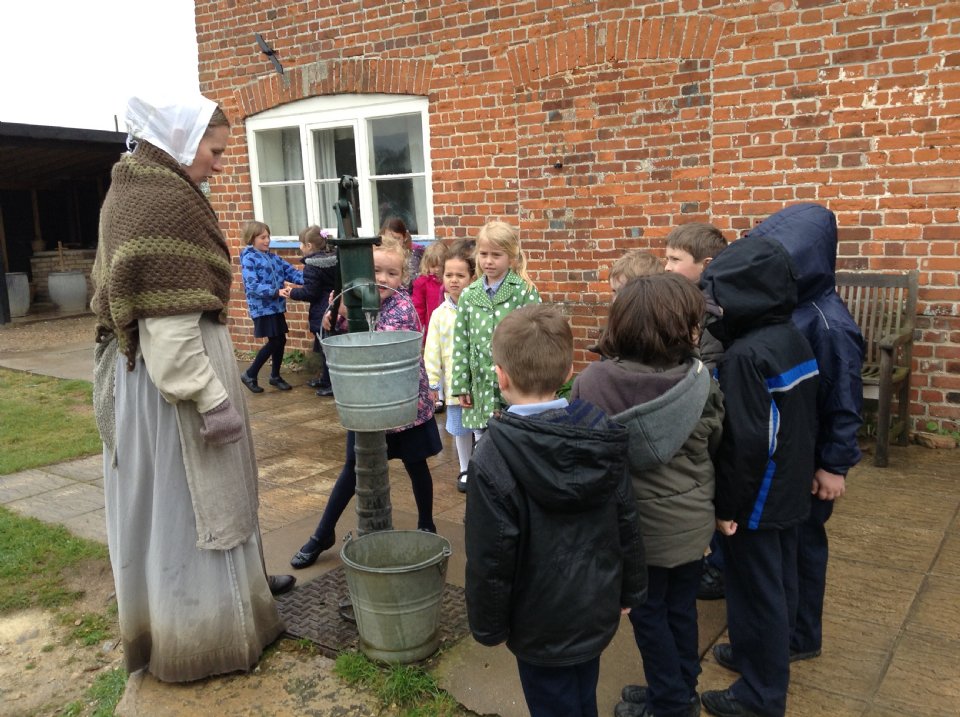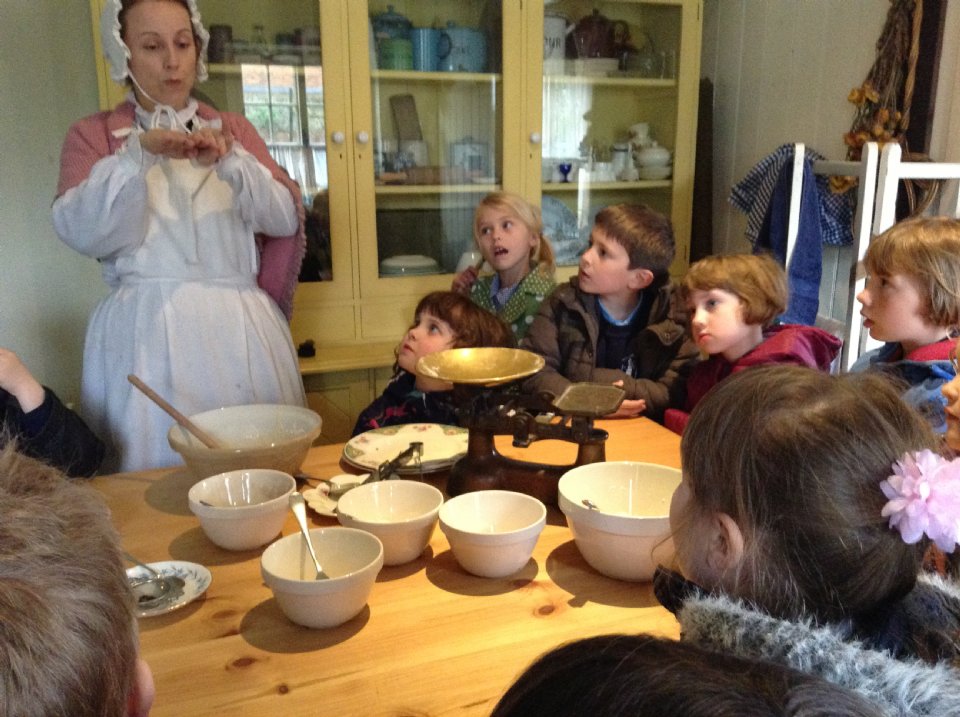 KS1 Trip to Gressenhall
On Friday 23rd April 2014 KS1 had a trip to the museum of Gressenhall Farm and Workhouse. The trip was linked to learning about rural life in the past.
The day began with pouring rain, which continued all the way there, and only eased off at lunchtime. The children took their authentic lunches with no processed food in paper bags, which got rather soggy as they took them to the chapel where they were to have lunch.
An assortment of activities took place during the day. These included a tractor ride around the farm to allow the children to look at the ploughed fields and they learnt about how in the past it was necessary to store food through the winter and they would not have been able to just pop to the supermarket if they ran out of food. They also looked at the farm animals and milked an artificial cow!
There was the opportunity to learn about the farmhouse kitchen and how they cleaned without the use of modern products to help them. They scrubbed the table with brushes and salt and dusted the furniture with traditional dusters.
They made drop scones using traditional methods and watched them being cooked on the range over an open fire, and helped to do the laundry using a dolly and the mangle and then pegged it out on the line in the rain!
After lunch they went to the museum and the workhouse. There was lots to talk about and look at, particularly artefacts of farming, with horse drawn ploughs and traction engines.
The children were very enthusiastic and learned a great deal.